Mars Anomalies
Martian Dune Mystery Solved by Bouncing Sand Grains | Wired Scie. Once Martian sand grains hop, they don't stop.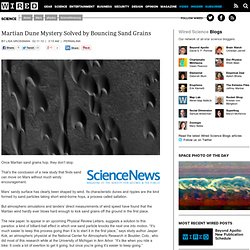 That's the conclusion of a new study that finds sand can move on Mars without much windy encouragement. Mars' sandy surface has clearly been shaped by wind. Welcome to mactonnies.com! - (Build 20090824085414) I'm a Kansas City, Missouri-based author and essayist.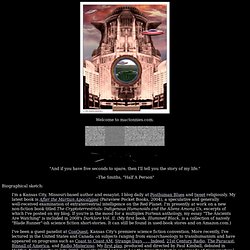 I blog daily at Posthuman Blues and tweet religiously. My latest book is After the Martian Apocalypse (Paraview Pocket Books, 2004), a speculative and generally well-received examination of extraterrestrial intelligence on the Red Planet. I'm presently at work on a new non-fiction book titled The Cryptoterrestrials: Indigenous Humanoids and the Aliens Among Us, excerpts of which I've posted on my blog. If you're in the mood for a multiplex Fortean anthology, my essay "The Ancients Are Watching" is included in 2008's Darklore Vol. Mars Anomaly Research Home Page. Cydonian Imperative - (Build 20090824085414) I See Mars Faces… Everywhere.
The two suspect shapes spotted by Mars conspiracy theorists.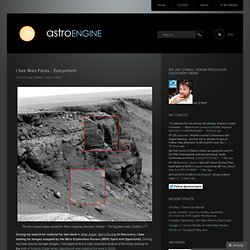 Exhibit 1: The Egyptian statue. Exhibit 2: ?? During my search for material for last week's Wide Angle: Mars Roving on Discovery, I was looking for images snapped by the Mars Exploration Rovers (MER) Spirit and Opportunity. During my trawl around Google Images, I managed to find a high-resolution picture of the rocky outcrop on the side of Victoria Crater when Opportunity was imaging the area in 2006. I've always loved these Victoria images; you can easily see layering in the exposed rock and boulders strewn below.
632b.jpg (JPEG Image, 260x260 pixels) - (Build 20100401064631)
---