Journalistic Approaches pt.I
New band of the day | Music
We recommend all entrants read the rules carefully before entering. If you have any questions please see our Frequently Asked Questions page. Rules: General 1.
The Poetry Society (National Poetry Competition Rules)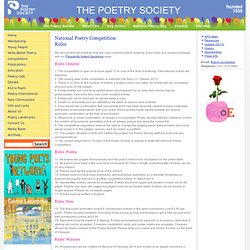 How To Germany - Cuisine and Dining Out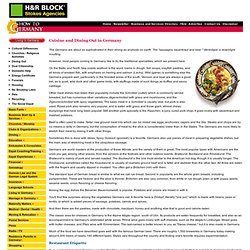 The Germans are about as sophisticated in their dining as anybody on earth. The "sausages, sauerkraut and beer " stereotype is downright insulting. However, most people coming to Germany like to try the traditional specialties, which we present here.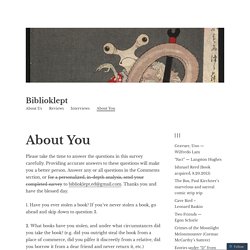 Please take the time to answer the questions in this survey carefully. Providing accurate answers to these questions will make you a better person. Answer any or all questions in the Comments section, or for a personalized, in-depth analysis, send your completed survey to biblioklept.ed@gmail.com. Thanks you and have the blessed day. 1. Have you ever stolen a book?
About You
Image: Do Ho Suh, "Fallen Star," 2012 © Do Ho Suh. Stuart Collection, University of California, San Diego. Photo: Philipp Scholz Rittermann
Words Without Borders: Home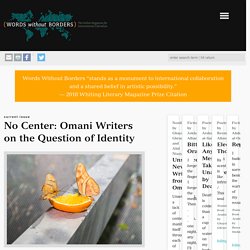 The One Hour Guide to Self-Publishing by Dave Bricker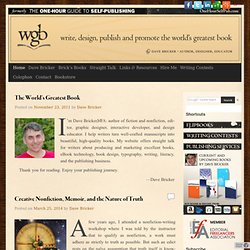 A few years ago, I attended a nonfiction-writing work­shop where I was told by the instruc­tor that to qual­ify as non­fic­tion, a work must adhere as strictly to truth as pos­si­ble. But such an edict rests on the naïve assump­tion that truth itself is know­able. The clean, white divid­ing line between fic­tion and non­fic­tion is, itself, a fic­tion. Truth is as neb­u­lous as fantasy.
James Hart Dyke in London: Kunst für den MI6 - Galerien - Kunstmarkt - FAZ.NET
Comment / Editorial - MI6 in the frame