Social Media & Networking
21 Ways to get Featured in the Media
Your business: front and center in the newspaper, feature, on prime-time TV or out there where everyone can see you.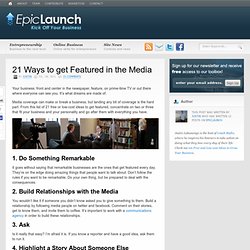 29 Ways to Collect Email Addresses for Your Business
Direct Mail Published on September 15th, 2009 | by Janine Popick There are a ton of ways to get people to sign up for your email marketing offers.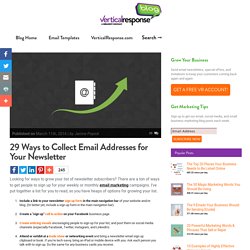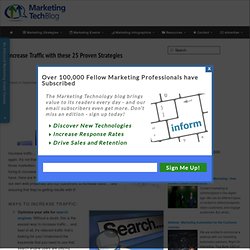 Increase Traffic - 25 Proven Strategies to Grow
Increase traffic… it's a term that I hear over and over and over again.
Don't Let the Stats Fool You - Viral Promotion Works
You've read on this blog that online marketing is a momentum game. While the lines are often linear when it comes to hard work and dedicated strategies, there is still a great return on viral promotion strategies.
6 Simple Steps to Becoming a Copywriting Badass - Kajabi
How to Write Magnetic Headlines
Gartner: half of all web sales via social and mobile by 2015 | Selligent cross-channel conversion marketing blog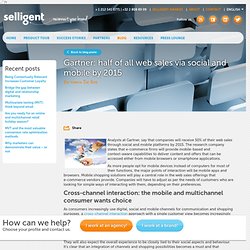 Analysts at Gartner, say that companies will receive 50% of their web sales through social and mobile platforms by 2015. The research company states that e-commerce firms will provide mobile-based and context-aware capabilities to deliver content and offers that can be accessed either from mobile browsers or smartphone applications. As more people opt for mobile devices instead of computers for most of their functions, the major points of interaction will be mobile apps and browsers.
Paper CD case
jquery-toastmessage-plugin is a JQuery plugin which provides android-like notification messages. It's a quite nice way to report info or error to the user. jquery-toastmessage-plugin's main features are: Informations are introduced as toastmessages to the user in a seamless and natural way Toastmessages may or may not disrupt the user and they are still informative 4 different predefined types of toasts: notice, success, warning and error Fully customizable Easy to use API
akquinet/jquery-toastmessage-plugin @ GitHub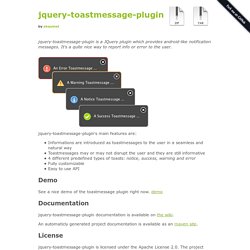 Feng-GUI - Attention Analysis for Websites and Advertisements
WAVE - Web Accessibility Evaluation Tool
29 Ways to Collect Email Addresses for Your Business
statdash - metrics even your mother can love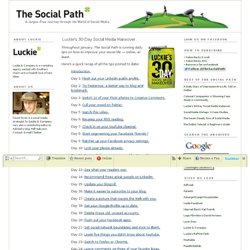 Luckie's 30-Day Social Media Makeover
The Social Path About Luckie Luckie & Company is a marketing agency packed with Southern charm and a freakish love of new ideas.
The 5 Minute Guide To Getting A Job in Social Media
Four Benefits of "Gamification" for Nonprofits
When is a meal more than a meal?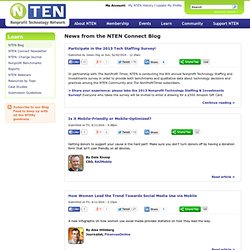 Printable Sex Cheque Book
Alan Watts - A Conversation with Myself
WSJ - June 21 - The European Commission, which is still finding its way in regulating the Internet, Tuesday published a study on how social networks treat minors. 77% of 13-16-year-olds and 38% of 9-12-year-olds online use such sites. For its study, EU regulators examined 14 sites: Arto, Bebo, Facebook, Giovani.it, Hyves, Myspace, Nasza-klaza.pl, Netlog, One.lt, Rate.ee, SchülerVZ, IRC Galleria, Tuenti and Zap.lu.
EU Prods Social Sites on Minors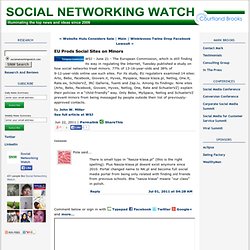 Facebook Passed Google, Yahoo, Microsoft In User Engagement
RESEARCH AND MARKETS - Feb 25 - eMarketer forecasts that Facebook will have $4 billion in ad revenues worldwide in 2011 with $2.2 billion of that in the US.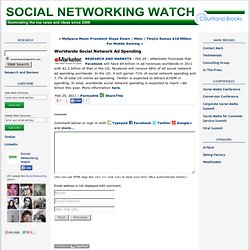 Worldwide Social Network Ad Spending
Social Media Monitoring - 10 Free Tools
Custom Facebook Page Design | Facebook Page Graphics | Facebook Content Management Solutions
New consumer research shows over 50% of Facebook fans and Twitter followers say they are more likely to buy, recommend than before they were engaged
Consumers Engaged Via Social Media Are More Likely To Buy, Recommend
Social Media Monitoring Tools: 26 Free Online Reputation Tools
NEW: Wildfire launches FREE iFrames app for Facebook page owners
Hi Guys! Just wanted to let you know that on March 30, we will update this iFrames app to be compatible with the 810 pixel format (for the transition of all brand pages to the Timeline format.) This will not change any designs that have been created for 520 pixels— those designs will get centered on the page with white space on either side.
By and for the people of Byron Shire… « Deliriant Isti Romani (These Romans are mad!)
Community Engine are working with the various communities of Byron Shire to pilot an all-new way to connect and share.