LISTIPAD1
Description This is a high-quality 3D "TD & Action" game, bringing you fascinating images, rich contents and thrilling experience. Here is a farm surrounded by wild wolves.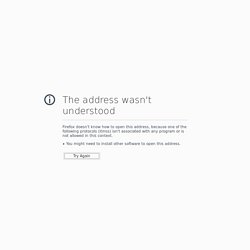 save the sheep
Army of Darkness Defense
Army of Darkness Defense
Description Shadow Doll has imprisoned a little girl's spirit somewhere in an old dolls house. You must locate and help free her.
Shadow Doll HD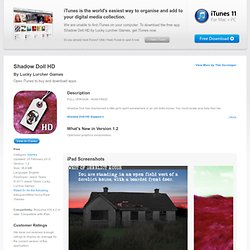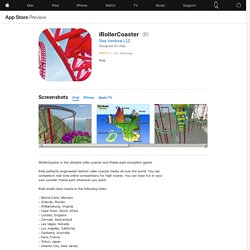 Description
i roller coaster
Sea Venture - iRollerCoaster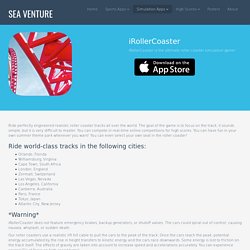 iRollerCoaster is the ultimate roller coaster simulation game!
Temple Run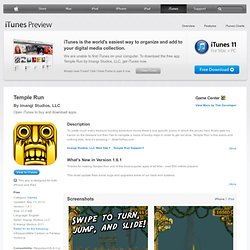 Description "In pretty much every treasure hunting adventure movie there's one specific scene in which the plucky hero finally gets his hands on the treasure but then has to navigate a maze of booby traps in order to get out alive.
engulf
engulf Midlight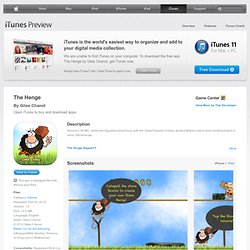 The Henge
Description
jump or roll
shadow fall
Description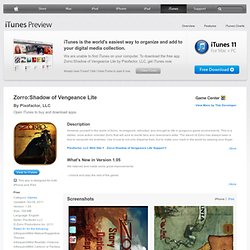 Zorro:Shadow of Vengeance Lite
The Final Escape-Lite
the final escape - lite
Description Leave Tetris® in the two-dimensional dust. Slide, spin, and force-drop falling blocks in full 3D!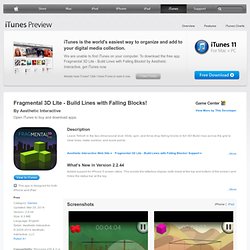 Fragmental 3D Lite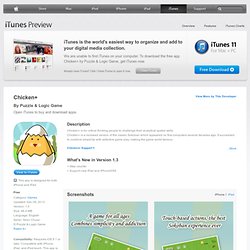 Chicken+
Description Free for limited time!
Puzzle & Logic Game-chicken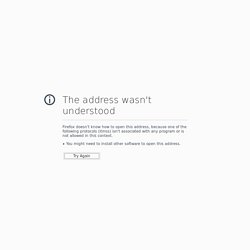 Block Puzzle Free
Description
Please write to shenzyapp@yahoo.com if you have any comments or questions about following applications: New : zMahjong Super Solitaire on iPhone/iPad (2013-1-27) New: zMahjong Solitaire on Windows 8 (2012-11-14)
ShenZY App-block puzzle
Leave Tetris in the two-dimensional dust.
Fragmental 3D
zorro shadow of vengeance
iOS Apps Privacy Policy
requiem unleashed
The Henge
henge ad support
Giles Chanot - iOS application metrics from AppData-henge
temple run
The Shadow Doll - Lucky Lurcher Games
save the sheep