Humor
Finally, a definition of globalization that one can understand and to which we now can relate: Question: What is the truest definition of Globalization ? Answer: Tragically, Princess Diana's death.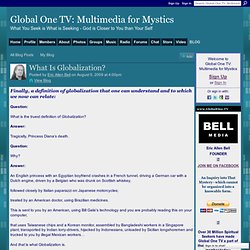 A Very Zombie Holiday (Instructional video)
Are there anymore websites like MLIA, MLIG, and FML?
I love these sites and my favourite is MLIA. Here are some others i've found: mylifeiswhat.com which shows fml, mlia, tfln, mlig all on one site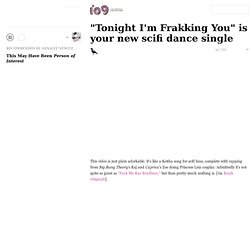 "Tonight I'm Frakking You" is your new scifi dance single
They say the truest test of a man is his ability to grow and maintain facial hair. Admittedly, I have no idea who "they" are in this instance, but its obvious why they're preoccupied with what happens above and below a man's lips — it can make the difference between shame and dignity, between class and boorishness, and sometimes even good and evil. Behold the greatest mustaches, beards and other forms of facial hair that scifi, fantasy, comic books and more have to offer. Read…
You are here: Home / Humor / Top 10 Hilarious Websites Of Human Misery It's seems like people have always been hardwired to laugh at the misfortune of others. It transcends all cultures, nations, and ages.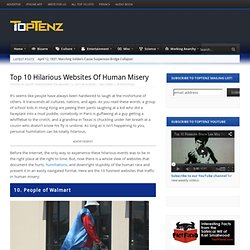 Microsoft .NET vs Java Trailer - a Tech & Science video