Santa Monica Sustainable Quality Awards
Gladstein, Neandross & Associates - Air Quality, Emission Reduct
18th Street Arts Center
Welcome to the Ambrose hotel, a uniquely crafted Santa Monica ho
Homepage | ARC Santa Monica
Home | BlairGFX
Jesse Bornstein Architecture
Welcome to Border Grill Restaurants
Outdoor Clothing, Apparel and Gear for Climbing, Hiking, Surfing
Menus | Bravo Cucina | Eat Out Restaurants | Italian Restaurant
Bryan Cave
Business.com - The Business Search Engine® and Business Director
Recycle Computer CA Recycling Electrical Goods Recycling Los Ang
Community Corporation of Santa Monica
Co-opportunity | Santa Monica's Cooperative Natural Grocer
idarchitect.com
EcoLimo - Ecological Chauffered Transportation
EDSA Home
Edward Thomas Collection
RAWvolution
Matching Patients With Dentists for 23 Years - 1-800-DENTIST®
Getty Images | Stock Photography, Editorial Photos, Footage & Mu
Hanna Hartnell
Home Page
Paper Mate | Papermate Pens, Pencils, Erasers & Correction Produ
Page Not Found : Hines Interests
Urth Caffe - Exclusively organic coffees and fine teas
Koning Eizenberg Architecture
Trader Joe's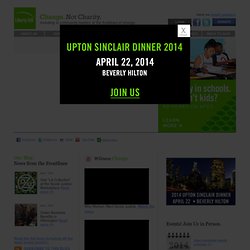 Liberty Hill Foundation - Home Page: Liberty Hill
Investing in community leaders at the frontlines of change Donate Our Blog:News from the Frontlines December 25, 2013Music to Foment Revolution By Read more >> December 23, 2013 Year-End Reflections from Leaders in Training Read more >>
Santa Monica Taxi Taxi Mercedes Benz & Hybrid Taxi Service 310-4
Library Alehouse, Santa Monica - 29 Beers on Draught : Main
David Hertz, FAIA, Architects Inc. Studio of Environmental Archi
Welcome to The Lobster!
SeaShoreMotel.com - Affordable and Luxurious Stay in Santa Monic
Ballet flats by London Sole
Welcome to Santa Monica UCLA Medical Center & Orthopaedic Hospit
Santa Monica Hotels- Los Angeles Beach Hotel, Luxury Resort- Loe
Santa Monica College
athletica, yoga-inspired athletic apparel: santa monica blvd
St. John's Health Center
m3house
RMC Water and Environment
New Music Videos, Reality TV Shows, Celebrity News, Top Stories
About the Real Earth
http://www.morleybuilders.com/
RAND Corporation Provides Objective Research Services and Public
NEW DIRECTIONS
Rustic Canyon Winebar - Welcome
Welcome to PS1, an elementary school for grades K-6. This is a place where we recognize and value the unique qualities contributed by every individual student and every adult at our school. Everyone contributes. When we talk about pluralism – the 'P' in PS1 – we are referring to respecting, recognizing, and building upon a child's passions, interests, talents, personal expressions, and uniqueness. We value a child for who they are and what they bring to their everyday life experience inside and outside the classroom.
PS#1 - Who We Are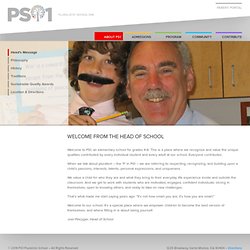 Venice Family Clinic
Premier Skate and Surf Shops in Santa Monica, Los Angeles - ZJ B
Whole Foods Market: Natural and Organic Grocery
Select a Region
Wilshire Restaurant | Casual Elegance in Santa Monica, Californi
Yellow Cab | Los Angeles Taxi | Yellow Taxi Cab | Yellow Cab Com