Santa Monica Sustainable Quality Awards
Gladstein, Neandross & Associates - Air Quality, Emission Reduct
"Our success was greatly helped by GNA's work on our proposal. It was a very smooth and effective effort—one of the best grant development efforts I've experienced." — Paul Relis, Senior Vice President, CR&R Incorporated On GNA's work on grant applications and funding procurement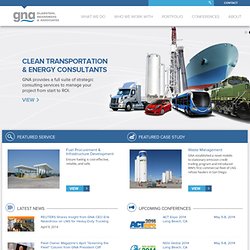 18th Street Arts Center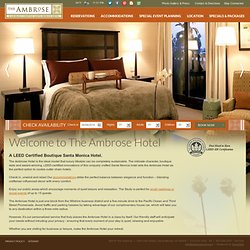 The Ambrose Hotel is the ideal model that luxury lifestyle can be completely sustainable. The intimate character, boutique style and award-winning, LEED-certified innovations of this uniquely crafted Santa Monica hotel sets the Ambrose Hotel as the perfect option to cookie-cutter chain hotels. Check in, unwind and relax! Our accommodations strike the perfect balance between elegance and function – blending craftsman influenced decor with every comfort. Enjoy our public areas which encourage moments of quiet leisure and relaxation.
Welcome to the Ambrose hotel, a uniquely crafted Santa Monica ho
Homepage | ARC Santa Monica
Home | BlairGFX
Jesse Bornstein Architecture
Welcome to Border Grill Restaurants
Outdoor Clothing, Apparel and Gear for Climbing, Hiking, Surfing
Menus | Bravo Cucina | Eat Out Restaurants | Italian Restaurant
Bryan Cave
Business.com - The Business Search Engine® and Business Director
Recycle Computer CA Recycling Electrical Goods Recycling Los Ang
Community Corporation of Santa Monica
Co-opportunity | Santa Monica's Cooperative Natural Grocer
idarchitect.com
EcoLimo - Ecological Chauffered Transportation
EDSA Home
Edward Thomas Collection
Each week, Matt Amsden and RAWvolution create a box of prepared, organic, low-calorie raw foods that includes two savory soups, four gourmet entrées, four side dishes and two delicious desserts. This provides truly healthy meals that you can bring to work or have waiting for you when you return from a long day. The Box can be picked-up in Santa Monica, or delivered anywhere in the Los Angeles area. The Box is one hundred and twenty dollars for pick up (deliver is extra).
RAWvolution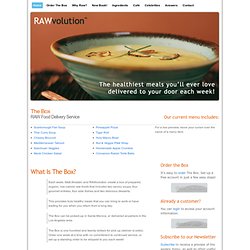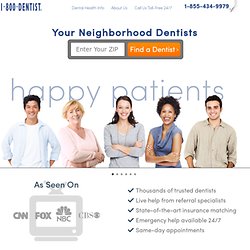 Matching Patients With Dentists for 23 Years - 1-800-DENTIST®
Last updated: March 18, 2010 Effective date: March 18, 2010 This Web site is administered by Futuredontics, Inc. As part of the normal operation of our company and site we collect and disclose information about you. This Privacy Statement describes the information we collect about you and what may happen to that information.
Getty Images | Stock Photography, Editorial Photos, Footage & Mu
Hanna Hartnell
Home Page
Paper Mate | Papermate Pens, Pencils, Erasers & Correction Produ
Page Not Found : Hines Interests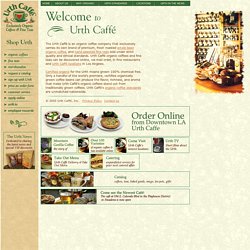 Urth Caffe - Exclusively organic coffees and fine teas
The Urth Caffé is an organic coffee company that exclusively carries its own brand of premium, fresh roasted whole bean organic coffee, and hand selected fine teas sold under strict quality and ethical standards. Urth Caffé organic coffees and fine teas can be discovered online, via mail order, in fine restaurants and Urth Caffé locations in Los Angeles. Certified organic for the Urth means grown 100% chemical free. Only a handful of the world's premiere, certified organically grown coffee beans can produce the flavor, richness, and aroma that make Urth Caffé's organic coffees stand out from traditionally grown coffees. Urth Caffé's organic coffee standards are unmatched nationwide.
Koning Eizenberg Architecture
Trader Joe's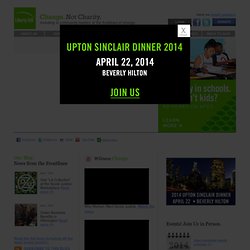 Liberty Hill Foundation - Home Page: Liberty Hill
Investing in community leaders at the frontlines of change Donate Friend Us Follow Us Flickr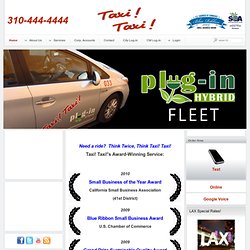 Need a ride? Think Twice, Think Taxi! Taxi! Taxi! Taxi!'
Santa Monica Taxi Taxi Mercedes Benz & Hybrid Taxi Service 310-4
Idealist and recent UCLA graduate, David Lackman, wanted to transform the historic craftsman, 2911 Main Street storefront, a one time popular mid-century beauty "parlor," and more recently, Papa Louie Italian restaurant into an ideal, serious microbrewery, specifically "an engaging gathering place for handcrafted beers, great food & friendly conversation." And he did in 1995, with the help of new SCI-ARC graduate, John Hirsch of Hedge Designs (interior) and colleague Sasha Tarnopolsky of Dry Design (garden patio). They recently told their story at a reunion to renowned SCI-ARC founder, Ray Kappe. Every detail of the 1600 Sq. Foot bar and 800 sq. foot patio is meticulous, from the distinctive outside wooden overhang, not a single nail among its intricate interlocking pieces, to the back garden patio with retractable, high overhead panels.
Library Alehouse, Santa Monica - 29 Beers on Draught : Main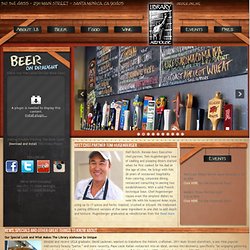 David Hertz, FAIA, Architects Inc. Studio of Environmental Archi
Welcome to The Lobster!
SeaShoreMotel.com - Affordable and Luxurious Stay in Santa Monic
Ballet flats by London Sole
About the Medical Center About UsMaps, Directions & ParkingNew Santa Monica CampusTake a Virtual TourSanta Monica Campus DedicationPhoto GalleryBuilding a Pathway to CareHow You Can Make a DifferenceNewsroom UCLA Hospitals Mattel Children's Hospital UCLARonald Reagan UCLA Medical CenterResnick Neuropsychiatric Hospital at UCLA UCLA Health Home Our Units & Floors
Welcome to Santa Monica UCLA Medical Center & Orthopaedic Hospit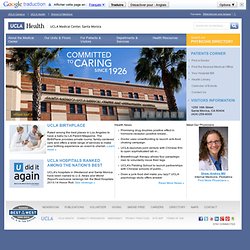 Loews Santa Monica is a beachfront hideaway with dramatic views of Santa Monica Beach and the Pacific Ocean. This freshly redesigned luxury hotel showcases a modern residential new feel featuring the chic Ocean Spa & Fitness, alluring ocean view dining, and an expansive oceanfront pool and lounge area. Moments from Malibu and Venice, our exquisite accommodations on California's most celebrated beach bring an authentic local style and exceptionally personal service to this vibrant seaside setting.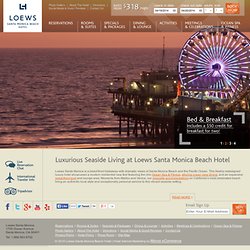 Santa Monica Hotels- Los Angeles Beach Hotel, Luxury Resort- Loe
Santa Monica College
athletica, yoga-inspired athletic apparel: santa monica blvd
St. John's Health Center
m3house
RMC Water and Environment
New Music Videos, Reality TV Shows, Celebrity News, Top Stories
About the Real Earth
http://www.morleybuilders.com/
RAND Corporation Provides Objective Research Services and Public
NEW DIRECTIONS
Rustic Canyon Winebar - Welcome
PS#1 - Who We Are
Venice Family Clinic
Premier Skate and Surf Shops in Santa Monica, Los Angeles - ZJ B
Whole Foods Market: Natural and Organic Grocery
Select a Region
Wilshire Restaurant | Casual Elegance in Santa Monica, Californi
Yellow Cab | Los Angeles Taxi | Yellow Taxi Cab | Yellow Cab Com