Fashion
Marnie MacLean Designs - StumbleUpon. Get Yo' Nails Did - StumbleUpon. Okay, so we're only three weeks in to this whole thing and I'm already showing you a tame look after I totally promised some of you that I'd do a newsprint nail tutorial this week.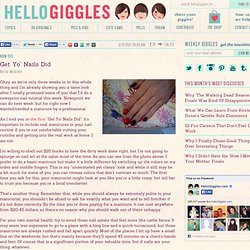 Newsprint we can do next week, but for right now I wanted/needed a manicure by a professional. As I told you in the first "Get Yo' Nails Did", it's important to include real manicures in your nail routine if you're not comfortable cutting your cuticles and getting into the real work at home. I am not. I'm willing to shell out $20 bucks to have the dirty work done right, but I'm not going to splurge on nail art at the salon most of the time.
Calculate Your BMI - Metric BMI Calculator. Mental_floss Blog & The Quick 10: The Real People Behind 10 Fashion Houses - StumbleUpon. With all of the hype behind fantastically expensive one-named designers, I think we sometimes forget that somewhere down the line, one individual person actually opened up a store and probably never dreamed their clothes would sell for thousands of dollars (with a couple of exceptions, as you'll see).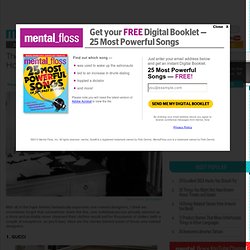 Here are the stories behind some of those one-named designers. 1. Gucci Getty Images.
---