Gadgets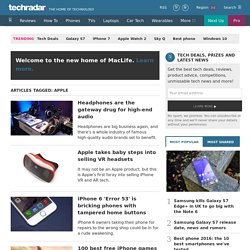 You're never too old to play with LEGO. The colorful, interlocking plastic bricks do wonders for creative thinking and enhancing your imagination, and they're fun too. We've picked out 10 cool, useful, and fun LEGO-themed or related apps and games that appeal to adults as much as—or even more so than—the young'uns that'll be pulling at your iPhone or iPad the moment they see them. Whether you're a big LEGO collector, a lapsed or current builder, or just someone with fond memories of a childhood filled with the bricks, these apps are sure to help keep the fire burning inside.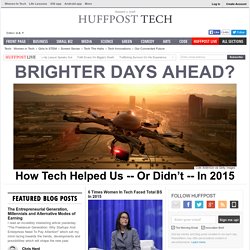 I'm sure you've heard the news about Heartbleed by now (unless you're in vacation wonderland and have taken a tech break). This is a serious vulnerability in the core of the Internet and is something we all should be concerned about. For a city that has struggled to get anything at all truly going downtown, it was an exhilarating sight to see. Since many websites ask you (or even require you) to use your email address as a username, that information is also vulnerable to the Heartbleed bug.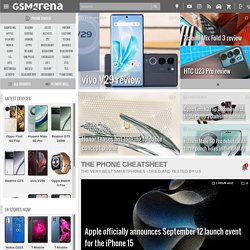 Trying out new things is in Oppo's DNA. The Find 5 was a clue, the N1 is the hard evidence, that the up and coming Chinese maker will never miss an opportunity to surprise and try to amaze. You know who else has a different... CES is in full swing and we've seen mountains of new devices, the most interesting of which we took the time to handle. Surprisingly, tablets were a big deal this year, bigger than phones.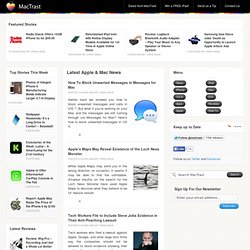 In Rare TV Interview, Apple CEO Tim Cook Calls China Mobile Deal 'Watershed Moment' Apple CEO Tim Cook sat for a rare interview on Wednesday, alongside China Mobile chairman Xi Guohua. The interview with CNBC saw Cook refer to the iPhone deal with China Mobile as a "watershed moment," and also saw him praise the carrier's "very fast network." MacTrast News Digest for January 14, 2014 The MacTrast News Digest for January 14, 2014 – All the news that fits in a 580 pixel wide column. And some photos.
The 1 percent have long had smartphones from Porsche and Vertu to quench their high-end thirst, but when it comes to dual-SIM handsets, the elite have had to settle for something a little more ordinary. For those in need, Gresso created Azimuth, the first dual-SIM luxury handset. Starting at $2,000, the phone is made of titanium, with both the keys and logo crafted out of 18K or white gold. Since appearances are all that matter, you're getting some pretty low-end specs under the hood, including 2GB of "internal memory," a 1.3-megapixel camera, Bluetooth 2.0 and a tiny 1,100mAh battery. To put things in perspective, Samsung's Galaxy S5 starts with 16GB of built-in storage, a 16-megapixel camera and a 2,800mAh battery.