!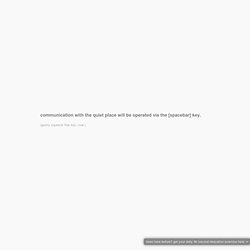 communication with the quiet place will be operated via the [spacebar] key. (gently squeeze that key, now.) in order to get the full experience, please silence your phone(s), turn on your speakers and press the [f-11] key or [cmd+shift+f] on mac. (again, [spacebar] to continue.)
po-land.pl
Łukasz Łuczaj - Dzikie rosliny jadalne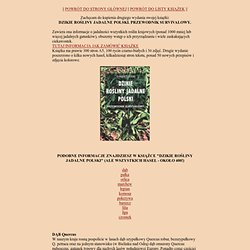 Zachęcam do kupienia drugiego wydania swojej książki: DZIKIE ROŚLINY JADALNE POLSKI. PRZEWODNIK SURVIVALOWY. Zawiera ona informacje o jadalności wszystkich roślin krajowych (ponad 1000 mniej lub więcej jadalnych gatunków), obszerny wstęp o ich przyrządzaniu i wiele zaskakujących ciekawostek.