Social enterprise ideas
Thinking of starting your own mobile bicycle repair business?
The Network Of Mobile Bicycle Mechanics By Martin Wilkins: Starting a mobile bicycle repair business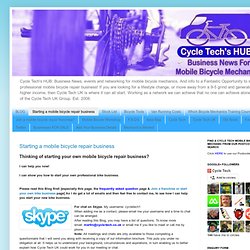 How to raise capital for your social enterprise | Guardian Social Enterprise Network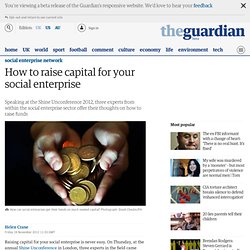 Speaking at the Shine Unconference 2012, three experts from within the social enterprise sector offer their thoughts on how to raise funds
Cargo cyclists replace truck drivers on European city streets
Bikes Boost Economic Opportunities in Your Town
unltd.org.uk/wp-content/uploads/2012/09/UnLtd_Research_Findings5_PlanningtoScale.pdf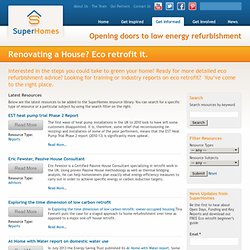 Below are the latest resources to be added to the SuperHomes resource library. You can search for a specific type of resource or a particular subject by using the search filter on the right. Can I get secondary glazing for windows like mine? Can you get secondary glazing for windows like sash, bay and leaded ones? Yes you can.
Renovating a house? Eco retrofit it.
PV potential estimation utility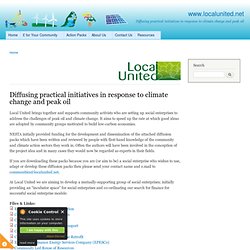 Diffusing practical initiatives in response to climate change and peak oil | www.localunited.net
This site uses cookies to store information on your computer. Some cookies on this site are essential, and the site won't work as expected without them. These cookies are set when you submit a form, login or interact with the site by doing something that goes beyond clicking on simple links. We also use some non-essential cookies to anonymously track visitors or enhance your experience of the site.
Small business marketing advice, tools and resources | Marketing Donut
Build a Bamboo Bicycle - Uk Bamboo Bicycle Club Bamboo Bicycle Club – Uk Bamboo Bicycle Building
Becoming a Cycle Instructor Whether you'd like to make delivering Bikeability your full-time job or you just want to pass on some skills at your local school or youth club, undertaking the National Standard Instructor training is the first step to getting involved with delivering Bikeability. Bikeability training is led by qualified National Standard Instructors who are associated with a registered Bikeability scheme – either their own or their employer's. Training at Levels 1 and 2 can be supported by National Standard Assistant Instructors who can teach Level 1 and 2 if supervised on site by a National Standard Instructor. Assistants must also belong to a registered Bikeability scheme.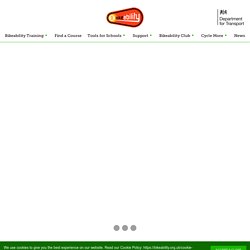 Becoming a Cycle Instructor | Bikeability
Home > Electric Bike Buyer Guide Here you can find a list of item that it's really good to look at when buying the electric bike. Content covered in the buyers guide: 1. Electric Bike Motors 2. Crank Drive Systems 3.
Electric Bike Buyers Guide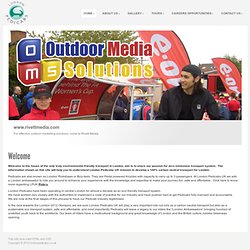 London Pedicabs
Welcome to the house of the only truly environmental friendly transport in London, aim is to share our passion for zero emissions transport system. The information shown on this site will help you to understand London Pedicabs UK mission to develop a 100% carbon neutral transport for London. Pedicabs are also known as London Rickshaws or Bicy-taxis. They are Pedal powered tricycles with capacity to carry up to 3 passengers. At London Pedicabs UK we add a London ambassador to ride you around to enhance your experience with the knowledge and expertise to make your journey fun, safe and affordable. Click here to know more regarding LPUK Riders .
Electric bicycles, ebikes, electric rickshaws made in Latvia, electric scooters
Maxpro Pedicabs - manufacturer of professional pedicabs, rickshaws and cargo trikes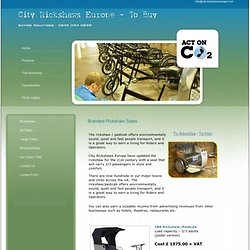 Buy Rickshaws - UK Rickshaw Sales
Power Assist The modification of power assist gives you another pair of legs, with 250 watts of power the hub based drive offers a superb, eco friendly kick start when you need it. Inclines and pulling heavier loads are times when you could use the power assist. • Extremely reliable • Highly maneuverable • Easy and comfortable to ride • Simple to maintain • Very economical to run • Zero pollution Opportunity You could get a tax free new CRS trike at up to 50% off these prices if you use it for getting to work.
http://www.gdaa.org.uk
Professional Mechanic Training - Page 2
Brixton Cycles- workers co-op South London. Surly, commuter, mountain bike, road bike
Social Enterprise UK
Elmhurst Energy Systems Home
The Renewable Energy Daily
*All prices are exclusive of VAT and includes ABBE accreditation fees The Government introduced their 'Green Deal' initiative in January 2013. The Green Deal enables home owners to install energy efficiency products to their property up to the value of approx. £10,000 at no upfront cost. A Green Deal Advisor will assess a property to ensure it can benefit from the Green Deal Scheme and to identify which improvement measures are appropriate. No property can benefit from the Green Deal without an assessment from a Green Deal Advisor.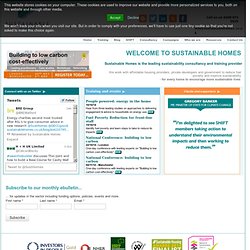 Green Deal advisor training
REconomy
Welcome to Local United | www.localunited.net
Can the new Social Value Act help communities?
UK / Community 27 May 2012 Peter Holbrook Photo © Social Enterprise UK Positive News: How will the act help communities? Peter Holbrook: For the first time, public bodies including local authorities, NHS Trusts, rescue services and housing associations will be required to consider how the services they buy in and commission might benefit an area not just economically, but a community's social and environmental 'wellbeing' too. It's about looking beyond the price of a contract and looking at what the collective benefit to a community is when a public body awards a piece of work to a provider.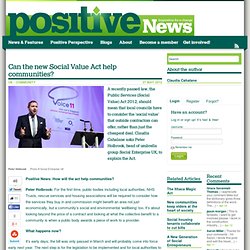 How can sustainability communicators establish a social media voice? | Guardian Sustainable Business
Low Carbon Heat Plans Revealed
Installer
Anti-Apathy