Snacks
Cinnamon-Sugar Cream Cheese Roll-Ups | Nummy Num Num
As I spent my Easter Sunday watching 12 hours of deliciously ridiculous docudrama programming about William & Kate (thanks Lifetime!), I started thinking that we needed a recipe for some dainty finger food for those of you who are planning Royal Wedding Watch Parties. So I started discussing options with Carol, the resident guru of all things Will-and-Kate, and guess what? I hate English food. Or what I think is English food.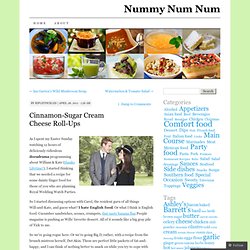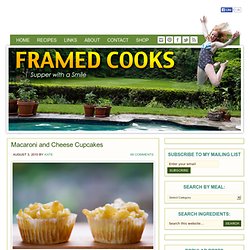 Okay, so ever since I made those French Toast Muffins a little ways back, I've been strangely obsessed with things I can make in my muffin pan. I don't know if it is the whole portability thing, or just the fact that anything with the word "cupcake" or "muffin" in the title automatically makes my stomach growl. You could probably show me a recipe for Brussel Sprout Cupcakes and I would get hungry.
Macaroni and Cheese Cupcakes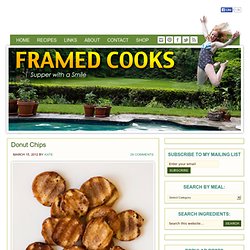 Here's how it all happened. We were driving by the local Dunkin Donuts, and the car somehow turned into the parking lot, and I somehow got out and somehow bought a 25 pack of glazed Dunkin Donuts munchkins.
Donut Chips
Fusion foods are some of the best: taking the best bits of one food culture and merging it with another. In this recipe designed for fitness guru Omar Isuf , SORTED takes a homemade naan bread recipe and then uses that as a base to make an awesome pizza. It's healthier than a normal pizza and combine the flavours of spiced lamb, paneer cheese and mango chutney with a serving of homemade raita.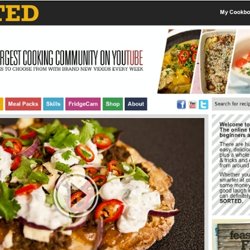 Naan Bread Pizza
Be forewarned. If you make these,they will disappear quickly!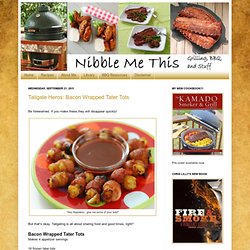 When I'm online looking for dinner inspiration, I often search for recipes that take something my family loves and make it into something new.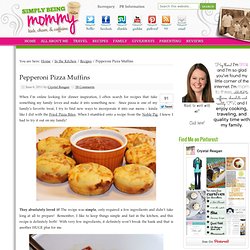 Homemade Crispy Potato Tots (Tater Tots) I went to a Sonic Drive In for the first time a few weeks ago and was surprised to see that they served tater tots. I just had to order some, and believe me I enjoyed every last tot. I knew then and there that I needed to make a homemade version in my own kitchen.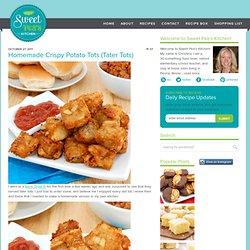 These weren't as crazy amazing(cramazing?)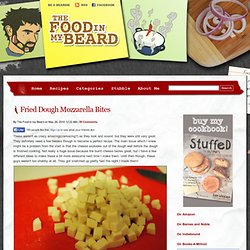 See, I do eat vegetables. (Granted, they're almost always wrapped in some kind of pork product, but still.)
Prosciutto Wrapped Asparagus Bundles with Sage Infused Sour Cream | The...
Baking bread, whether as an occupation or as a hobby, is extremely satisfying.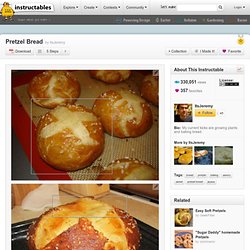 I think I have discovered the ultimate way to use up leftover mashed potatoes and the perfect appetizer for New Year's Eve cocktail parties.