Photos
Shorpy Historic Photo Archive | Best Pix on the Net.
POTY
Lister. Vintage. Photojournalisme. 25 of the Most Influential News Images of All Time. News Photography is all about capturing the decisive moment in an aesthetic way.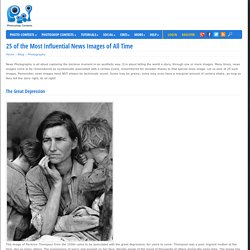 It is about telling the world a story, through one or more images. Many times, news images come to be remembered as symbolically associated with a certain event, remembered for decades thanks to that special news image. You 'll have a few, won't you? #photographie 01. Art Department Photography 2011 - Thumbnail View.
---