Development
by Lokesh Dhakar Blog - Twitter - Github Lightbox is small javascript library used to overlay images on top of the current page. It's a snap to setup and works on all modern browsers.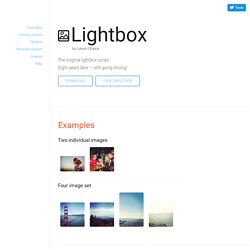 Licensing information CodeBurner for Firefox is licensed under a modified Creative Commons Attribution-Noncommercial-Share Alike 3.0. You are free to copy, adapt, distribute and transmit the work, under the following conditions: Attribution.
CodeBurner - Reference Tool for Web Developers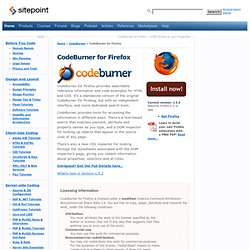 Downloads | IP-to-Country.com
ImageSwitch | HieuUK
Flash Player : Gestionnaire de paramètres - Paramètres d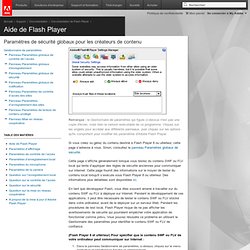 Remarque : le Gestionnaire de paramètres qui figure ci-dessus n'est pas une copie d'écran, mais bien la version exécutable de ce programme. Cliquez sur les onglets pour accéder aux différents panneaux, puis cliquez sur les options qu'ils comportent pour modifier les paramètres d'Adobe Flash Player. Si vous créez ou gérez du contenu destiné à Flash Player 8 ou ultérieur, cette page s'adresse à vous.