Session PhilJ 08 09 11
Jacinthe Busson (jacinthe_) sur Twitter
Phil Jeudy (PhilJ) sur Twitter
Silicon Valley has been a Mecca for geeks from all over the world. The Geektrip to Silicon Valley is a one week long trip, focusing on the technology, business and innovations. During 5 business days Geektrippers have a chance to meet remarkable people and learn from the best companies in the Valley. Contact us, we will talk about the startups you're interested in! We can customize, and organize exclusive Geektrip for your Corporation.
GeekTrip | Main page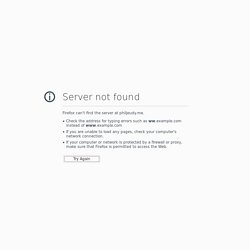 (2) Guillaume Martin (Deuterome) sur Twitter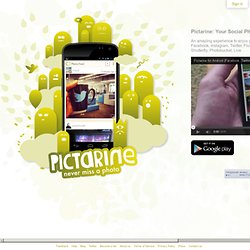 This policy was last modified on September 4, 2012 Introduction The Service Pictarine is a service owned and operated by Pictarine, Inc. ("Pictarine", "We", "Us" or "Our") which makes various services (the "Service" or the "Services") available on our mobile application or Pictarine.com (called the "Site") including, but not limited to, photo sharing, link to your Pictarine account third party websites or services you want to monitor (including but not limited to: photo-hosting websites, social networks, email providers, micro-blogging services, etc. (collectively "Third Party Services")), Newsletters, and other similar services for personal, non-commercial and home use.
Language: English Bahasa Indonesia Bahasa Melayu Dansk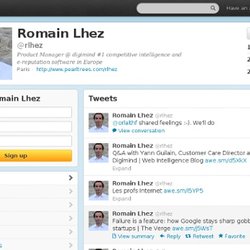 Romain Biard (biskuit) sur Twitter
Abdellah Aboulharjan (aboulharjan_a) sur Twitter
la nouvelle pme (lanouvellepme) sur Twitter
Eric Dubois (Erwood) sur Twitter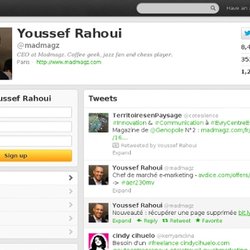 Language: English Bahasa Indonesia Bahasa Melayu Dansk Deutsch
Youssef Rahoui (madmagz) sur Twitter
Vincent Heuschling (vhe74) sur Twitter
Isabelle GALY (NetGoldFish) sur Twitter
Arnaud BERBERIAN (lourano) sur Twitter
Marie-Amélie Frere (mafrere) sur Twitter
Life Book - Online Memory Book - Living memories - Memorial websites - Virtual Memorials for loved ones