Relaxation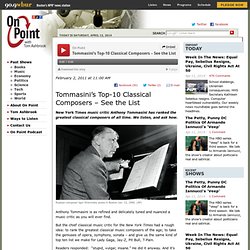 New York Times music critic Anthony Tommasini has ranked the greatest classical composers of all time. We listen, and ask how. Russian composer Igor Stravinsky poses in Boston Jan. 12, 1944. (AP) Anthony Tommasini is as refined and delicately tuned and nuanced a music critic as you will ever find. But the chief classical music critic for the New York Times had a rough idea: to rank the greatest classical music composers of the age; to take the geniuses of opera, symphony, sonata – and give us the same kind of top ten list we make for Lady Gaga, Jay-Z, Pit Bull, T-Pain.
Tommasini's Top-10 Classical Composers – See the List | WBUR and NPR - On Point with Tom Ashbrook
By It usually takes us much longer to change our moods than we'd like it to take. Here are ten things you can do in ten minutes or less that will have a positive emotional effect on you and those you love. . See it online at Oprah.com .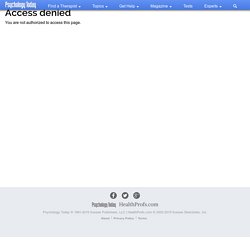 taKE A mOMENt To BreatHE aNd ThiNk ABouT WhAT YoU are gRATEFul for