Digital Arts
Trampoline UK
Emily Roysdon, POSITIONS at Art in General Seven on Seven participants answer the question: Do you think artists and technologists create things the same way? Andy Baio Creative processes vary so wildly, I'd feel like a jerk trying to generalize.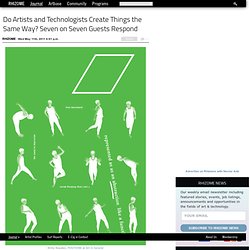 Do Artists and Technologists Create Things the Same Way? Seven on Seven Guests Respond
L'idée de l'année : carburer au café, Edward Snowden et un blaireau twitteur ARTE Creative a demandé à cent personnalités du monde de l'art et de la culture quelle était l'idée de l'année. Nous vous présentons chaque mois dix idées décalées, radicales et particulièrement [...] lire la suite Girlz !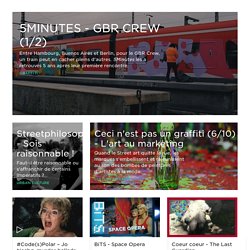 MCDate « Regards d'artistes sur les médias sociaux » le 11 avril on Vimeo