Arty
School Designs That Inspire Learning [Series] – Vilhelmsro Primary School. Third in our series on school designs that inspire learning is the breathtaking concept school of Vilhelmsro Primary.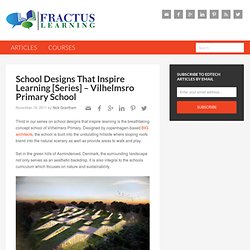 Designed by copenhagen-based BIG architects, the school is built into the undulating hillside where sloping roofs blend into the natural scenery as well as provide areas to walk and play. Set in the green hills of Asminderoed, Denmark, the surrounding landscape not only serves as an aesthetic backdrop, it is also integral to the schools curriculum which focuses on nature and sustainability. STREET ART UTOPIA | We declare the world as our canvas. Film & Video. Mind F*ck Films list. Second Wind. Still life: Bent objects. UPDATE: The Return of Bent Objects Wires transform these objects from inanimate to hilarious works of art.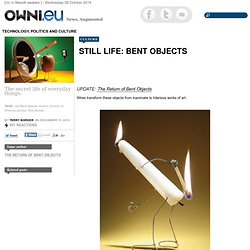 Little polish girl McDonalds as Sculpture Materials Yeah, this is where those come from. Loretta Lux.
---