Bookmarking
To look at my grades in school you'd never make me out to be a history fan. In school I never really understood what importance those "old time stories" had to do with the amazing places my life was going to go until it got there. Somewhere along the way I got curious.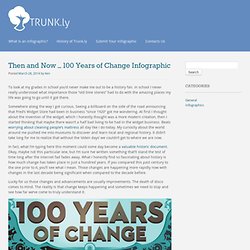 Ollie Acheson's Public Library
oacheson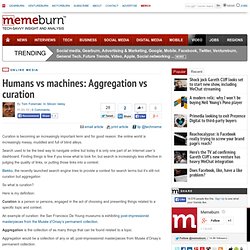 Humans vs machines: Aggregation vs curation
Curation is becoming an increasingly important term and for good reason: the online world is increasingly messy, muddled and full of blind alleys. Search used to be the best way to navigate online but today it is only one part of an Internet user's dashboard. Finding things is fine if you know what to look for, but search is increasingly less effective in judging the quality of links, or putting those links into a context. Blekko, the recently launched search engine tries to provide a context for search terms but it's still not curation but aggregation So what is curation?
Aggregation. Curation. Indexing. They're all the same, aren't they? Ask any serious online journalist or new media entrepreneur, and the answer will be quick and obvious: of course not!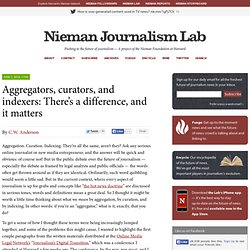 Aggregators, curators, and indexers: There's a difference, and it matters » Nieman Journalism Lab » Pushing to the Future of Journalism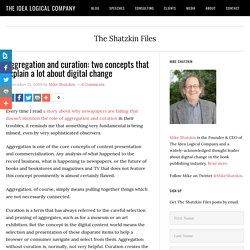 Aggregation and curation: two concepts that explain a lot about digital change Every time I read a story about why newspapers are failing that doesn't mention the role of aggregation and curation in their troubles, it reminds me that something very fundamental is being missed, even by very sophisticated observers. Aggregation is one of the core concepts of content presentation and commercialization. Any analysis of what happened to the record business, what is happening to newspapers, or the future of books and bookstores and magazines and TV that does not feature this concept prominently is almost certainly flawed.