Jewelry
Wire Crafts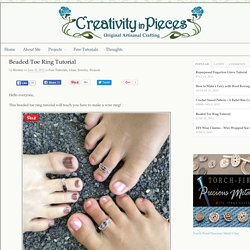 Hello everyone, This beaded toe ring tutorial will teach you how to make a wire ring! This weekend I had the pleasure of attending my cousin's wedding in Chicago. I am from a large, close, fun loving family.
Beaded Toe Ring Tutorial - Creativity in Pieces | Creativity in Pieces
Thank you to everyone who requested a shrinkydinks ring tutorial! I hope this will answer all your questions. Please leave me a comment if you have any questions etc, or link to pictures of your own rings! This tutorial is Donationware – the instructions are available for free, but if you like it please consider sending me a donation to show your appreciation: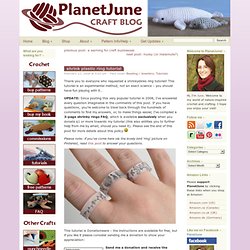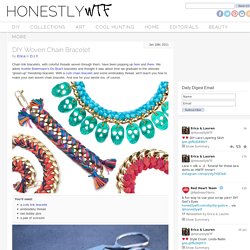 Chain link bracelets, with colorful threads woven through them, have been popping up here and there . We adore Aurèlie Bidermann 's Do Brazil bracelets and thought it was about time we graduate to the ultimate "grown-up" friendship bracelet. With a curb chain bracelet and some embroidery thread, we'll teach you how to make your own woven chain bracelet. And one for your bestie too, of course. You'll need: a curb link bracelet embroidery thread two bobby pins a pair of scissors
Happy Friday!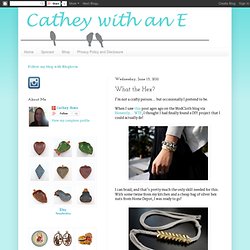 I'm not a crafty person... but occasionally I pretend to be. When I saw this post ages ago on the ModCloth blog via Honestly... WTF , I thought I had finally found a DIY project that I could actually do! I can braid, and that's pretty much the only skill needed for this.
What the Hex?
Home
Handcrafted Pendants | ~Lady With The Red Rocker~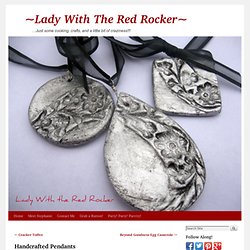 Would you believe what these are made of??? Well, of course you would, 'cause your smart!!! Salt Dough!
Great news! If you don't have time to make one for yourself, I sell these in my Etsy store !!! I just love these pendants. I've seen several on Penterest, like this one from Play At Home Mom , (Although, I could not find the original post on the blog.) and this one at Lisa's Craft Blog .
Family Tree Pendant | ~Lady With The Red Rocker~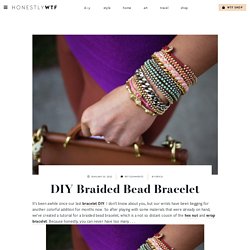 It's been awhile since our last bracelet DIY . I don't know about you, but our wrists have been begging for another colorful addition for months now. So after playing with some materials that were already on hand, we've created a tutorial for a braided bead bracelet, which is a not so distant cousin of the hex nut and wrap bracelet . Because honestly, you can never have too many . . . You'll need:
Picture Frame Earring Holder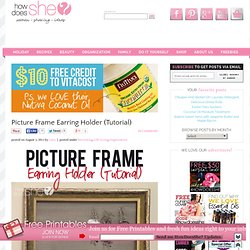 For years I had kept my earrings in this little, lined metal box. They would get tangled and I would get frustrated. I tried the earring holders that stood on the dresser, but I would always tip it over.
BRACELETS