cute animals
Get flash to fully experience Pearltrees
Popular What the what? Top videos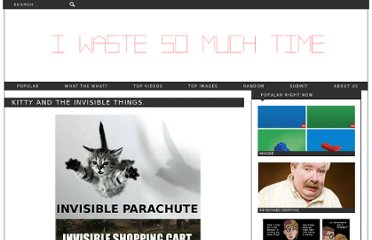 By Emma Reynolds PUBLISHED: 11:05 GMT, 28 March 2012 | UPDATED: 09:31 GMT, 30 March 2012 Adorable Harry the hippopotamus is no stick-in-the-mud when it comes to making friends with humans.
If you want to see a bunch of happy dogs, don't miss The 10 Cutest Sleeping Dogs of the Week When a group of dog rescuers arrived at the market to show the dogs available for adoption, somebody had left 12 puppies on the street – 8 of them were approximately 5 weeks old. In shock, the rescuers didn't know what to do. The group had recently canceled several adoption days at the market because of bad weather, so they were over their capacity with puppies still needing to be adopted out. Also, the abandoned puppies were so small that they needed to be fed every two hours, including at night. That's when a spayed stray dog approached, lay down beside the shoe box where the puppies were sleeping, and began caring for them.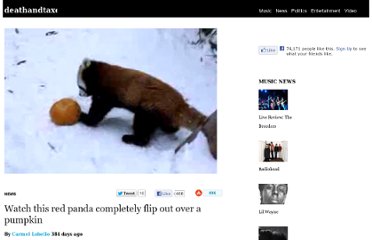 Being stuck inside for the first few days of spring is always frustrating. Birds are flying around outside the window, the air is starting to smell nice, people are finally shunning their bulky puffer coats in favor of cute spring jackets and fitted sweaters. If you're like us and stuck at the office while the natural world mockingly blooms into Spring, here's a video for you. As you can see, it's about one minute of footage of a fluffy red panda completely freaking out over a little orange pumpkin—batting it, embracing it and then stepping away and busting into back flips. It's hard to know what about the pumpkin is making the little guy flip out, but you have to enjoy it's whole hearted, no holds barred fighting style. We're almost as excited to get outside and play in the sun, so we basically understand.