Needs-knows
Dharma Fiber Reactive Procion Dyes. Question: What makes Fiber Reactive dyes unique from other dyes?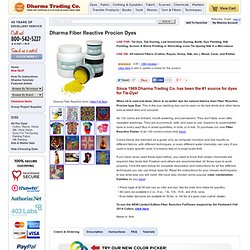 What are all the different ways to make it permanent ("fix" it) on cellulose, and on protein. Kool-Aid Dyed Playsilks – Tried and True. A couple months ago I came upon a tutorial on The Artful Parent for Kool-Aid Dyed Playsilks.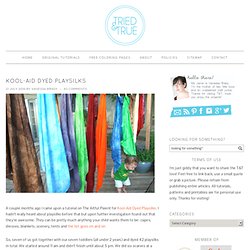 I hadn't really heard about playsilks before that but upon further investigation found out that they're awesome. They can be pretty much anything your child wants them to be: capes, dresses, blankets, scenery, tents and the list goes on and on. So, seven of us got together with our seven toddlers (all under 2 years) and dyed 42 playsilks in total. We started around 11 am and didn't finish until about 5 pm. We did six scarves at a time, with the other mothers pitching in to watch the child of whoever was working on their playsilks. Therapeutic blends contain whole, natural herbs and spices & rice. Aromatherapy is the art of using herbs and spices both externally and internally for preventive health care, healing and relaxation.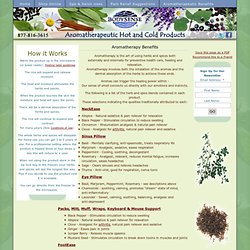 Aromatherapy involves both the inhalation of the aromas and the dermal absorption of the herbs to achieve these ends. Aromas can trigger the healing power within - Our sense of smell connects us directly with our emotions and instincts. The following is a list of the herb and spice blends contained in each product. Snake Oil? The scientific evidence for health supplements. Follow us on Twitter | Facebook See the data: bit.ly/snakeoilsupps.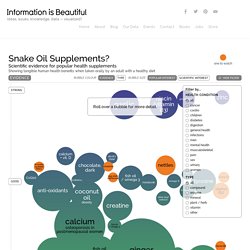 See the static version Check the evidence for so-called Superfoods visualized.
---