Personal
Página de inicio de Mozilla Firefox. Blog | MarceloFerreiro.com. Primer post del año.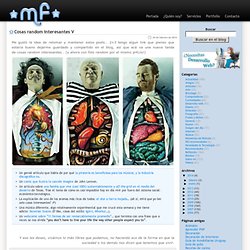 Primi! El 2013 fue un año muy largo, quizás si debiera apurarme a dar un resultado diría que fue un año "complicado" más que un "buen año", pero tuvo muchas cosas buenas también… y aparte, bueno, o malo, es un año vivido… y mientras uno no sienta que desperdició totalmente un año, que nada cambió, que en nada creció, que no se vivió y se disfrutó, aunque sea un porcentaje del tiempo… creo que pocos años pueden ser "malos". Es todo cuestión de percepción. FaerieStories's GamePad - Viewing Blog.
Since we've relaunched GameTrailers.com, some of the pages you have gotten used to over the years may have changed.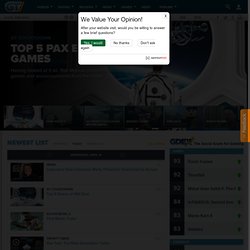 To help find what you're looking for, take a look at our sitemap! Need Help? Head over to our FAQ page! Publishers/DevelopersIf you have questions about the site or a piece of media that you would like included on gametrailers.com, we would love to hear from you. Sociedad Tolkien Uruguaya.
---