Health
Over the past few of months there have been a slew of new studies reporting the benefits of plant-based foods.
The Good News About Plant Foods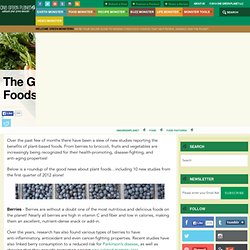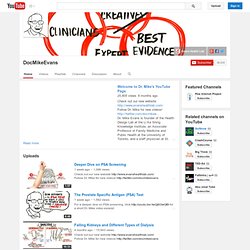 DocMikeEvans
My new website is up and running, I'm curating resources and information for a range of common conditions http://www.myfavouritemedicine.com
How stress influences disease: Study reveals inflammation as the culprit
Apr. 2, 2012 — Stress wreaks havoc on the mind and body. For example, psychological stress is associated with greater risk for depression, heart disease and infectious diseases.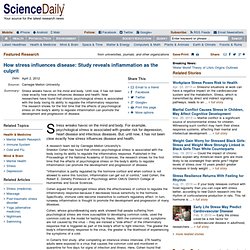 The CD47-signal regulatory protein alpha (SIRPa) interaction is a therapeutic target for human solid tumors
Plants have long been known as the lungs of the earth, but a new finding has found they may also play a role in electrifying the atmosphere.
Electricity from trees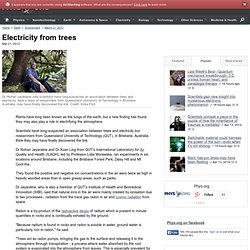 The Hayflick limit[Note 1] (or Hayflick phenomenon) is the number of times a normal human cell population will divide until cell division stops.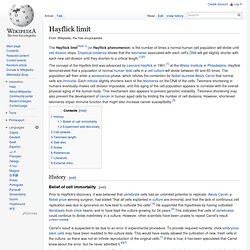 Hayflick limit
It may not be as simple as calories in, calories out. New research reveals a far more complex equation for weight gain that places at least some of the blame on organic pollutants.
What's Really Making Us Fat? - Kristin Wartman - Health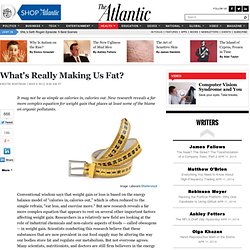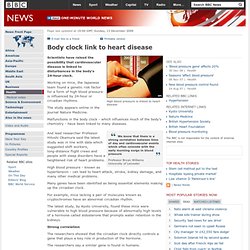 Body clock link to heart disease
Scientists have raised the possibility that cardiovascular disease is linked to disturbances in the body's 24-hour clock.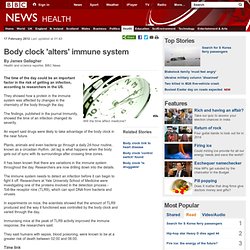 Body clock 'alters' immune system
17 February 2012Last updated at 01:43 GMT By James Gallagher Health and science reporter, BBC News Will the time affect medicine? The time of the day could be an important factor in the risk of getting an infection, according to researchers in the US.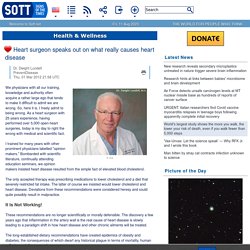 We physicians with all our training, knowledge and authority often acquire a rather large ego that tends to make it difficult to admit we are wrong.