Words & tags cloud tools
You're It!
tag cloud generator
This website helps you to generate tree clouds from a text, that is word clouds where the words are arranged on a tree which reflects their semantic proximity inside the text. The first tree cloud appeared on Jean Véronis's blog in December 2007, you can now create your own with this website, or with the TreeCloud software. Create your own tree cloud online! Click where you would like the new target to go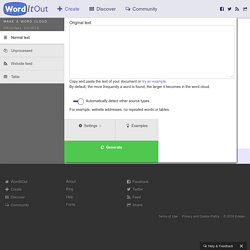 Vous vous souvenez peut-être de mes nuages en forme d'arbre (je crois que le premier que j'ai publié était celui de la rumeur autour de Laurence Ferrari en décembre 2007, suivie de près par le buzz Laure Manaudou nue un peu plus tard). Philippe Gambette , étudiant au LIRMM, a développé un outil Open Source qui permet à tout un chacun de générer de tels nuages.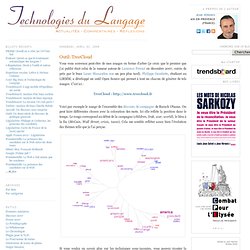 Technologies du Langage: Outil: TreeCloud
Vous avez vu le concept apparaître sur le blog de Jean, et quelques exemples sur ce blog, mais ça fait quelque temps que je n'en ai pas parlé ici, des nuages arborés de mots. Après quelques semaines de test d'une interface web de construction de ces outils de visualisation, il est temps de dévoiler le nouveau site web de TreeCloud : treecloud.org ! Alors quelle utilité pour ces nuages de mots grimpés aux arbres ?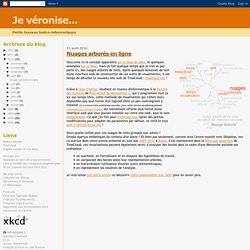 Nuages arborés en ligne
See also: World's First Review of Streamy - The AJAX-based Digg Rival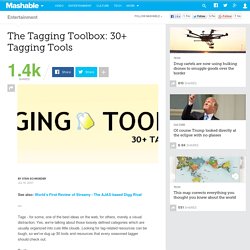 The Tagging Toolbox: 30+ Tagging Tools