...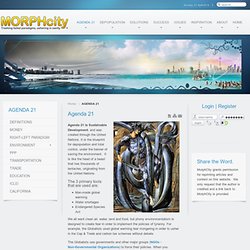 Agenda 21 is Sustainable Development, and was created through the United Nations. It is the blueprint for depopulation and total control, under the banner of saving the environment. It is like the head of a beast that has thousands of tentacles, originating from the United Nations. The 3 primary tools that are used are:
Agenda 21
Secret Arcana
Who is Baphomet? Baphomet is an enigmatic, goat-headed figure found in several instance in the history of occultism. From the Knights Templar of the Middle-Ages and the Freemasons of the 19th century to modern currents of occultism, Baphomet never fails to create controversy. But where does Baphomet originate from and, most importantly, what [...]
The Hermetic Order of the Golden Dawn ® (H.O.G.D.) Central on-line resources for the Golden Dawn System of Magic
A spoonful of sugar might make the medicine go down. But it also makes blood pressure and cholesterol go up, along with your risk for liver failure, obesity, heart disease and diabetes. Read more on Sugar Should Be Regulated As Toxin, Researchers Say… CIA Director David Petraeus unwinds with some Wii Golf, 2008.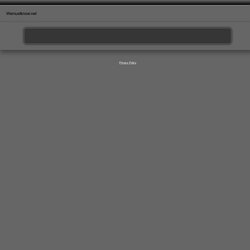 we must know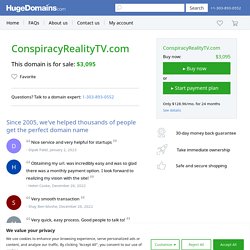 Big Pharma Is Trying to Own Your Genes Somebody should check and make sure that Kim Dotcom hasn't started funding any research in genetics. Maybe those guys from the Pirate Bay, too.
A 21-Truth Salute to Activists and the Alternative Media: The Journey From Conspiracy Theory to Conspiracy Fact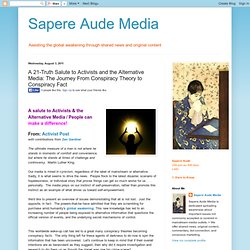 A salute to Activists & the Alternative Media / People can make a difference! From: Activist Postwith contributions from Zen Gardner The ultimate measure of a man is not where he stands in moments of comfort and convenience, but where he stands at times of challenge and controversy. Martin Luther King,
by Terry Melanson ©, Dec. 3rd, 2005 I've recently acquired sixty issues of The New Age Magazine, spanning the years 1968-73. The New Age Magazine was "the official organ of the Supreme Council 33°, Ancient & Accepted Scottish Rite of Freemasonry Southern Jurisdiction." The magazine was inaugurated in 1904 and still continues today. In 1990, however, the title of the publication was changed to the Scottish Rite Journal—probably in an effort to distance themselves from being identified with the New Age Movement. In any case, the original name for the magazine alludes to those same esoteric yearnings of the socialist utopians and occult theosophists at the turn of the 20th century.