DeviantArt
Hi everyone! Wow, I havent been here for ages! To be honest I was just too busy with life (moving, working a lot in Berlin as a concept artist at sixmorevodka, working as a freelancer again, traveling and so on.) so I neglected this site too much, I was mostly active on facebook during the last 2 years. But people here and people who google my name still visit my gallery and its a shame I only got super old stuff here so I decided I will upload new pictures again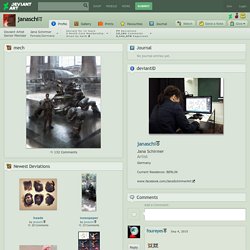 janaschi on deviantART
as07 on deviantART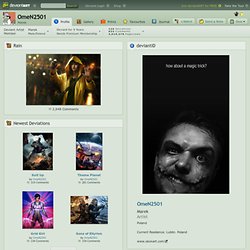 OmeN2501 on deviantART
No. Its not this time of a year. This is emergency journal system ;] This special journal entry is because something amazing happened.
the_school_of_postmodernism_by_vittorio_pelosi_by_intentism-d50393y.jpg (Image JPEG, 900x548 pixels)
You can get yourself a fantastic deck of playing/tarot cards, and also some of my original artwork through backing this kickstarter project: www.kickstarter.com/projects/1… I have teamed up with Alessio Cavatore, a leading game designer (whose credits include working on Warhammer) to produce a very playable new card game based upon the Tarot, but working like a playing card deck. I have already produced quite a few pieces of artwork for the game, and am looking forward to painting the rest, once you've backed the campaign. This is an exciting project for me as it has allowed me to explore an aspect of my work I don't always get a lot of chance to develop, namely a detailed, design based, graphical approach, which aims to capture a traditional playing/tarot card feel but with a contemporary twist. The artwork is made using acrylic wash and line work to help with that feel.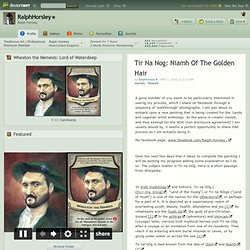 RalphHorsley on deviantART
"ralph horsley"
Metallic_Dragons_Aerial_Combat_by_RalphHorsley.jpg (Image JPEG, 3004x2634 pixels) - Redimensionnée (30
site:deviantart.com
nobody7's deviantART favourites
Inked Magazine Ad by `lithiumpicnic on deviantART
Dark flames by =UniqueNudes on deviantART
For those of you who kept asking me where the full-color shots of the back piece were, well, here you go.This image is on permanent display at the Goose N' Duck in Beijing, China; it is also the basis for one of my gallery show advertising banners. Really one of my favorite images of all times that I have shot.By popular demand, it is now available as a print to the public as well. Model: Violet Winters© 2008 Nakayama StudiosALL RIGHTS RESERVED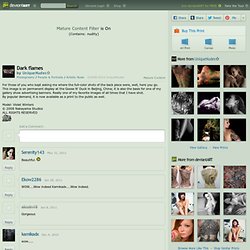 budgie on deviantART
I've been in the digital area for five years. I did lots of book covers. I am honoured by being awerded on CGSociety, CgChannel,Gfxartist, Cggallery, 3DTotal and CGArena.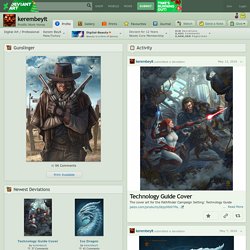 kerembeyit on deviantART
ArtOfWarStudios on deviantART
eat01234 on deviantART
I want to thank everyone from the bottom of my heart for all the 's and wonderful comments over these last six months, DD's and all! I really do appreciate every one!
justravelin on deviantART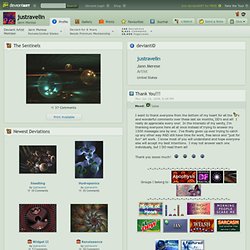 oracul by ~PsySun on deviantART
love1008 on deviantART
Hippie_Van_by_hollywoodjazz.jpg (Image JPEG, 800x532 pixels)
Cristina 1 by ~MissAminaMunster on deviantART
Orbit___Redux_by_ANTIFAN_REAL.jpg (Image JPEG, 1600x747 pixels) - Redimensionnée (90
Devi by `cosfrog on deviantART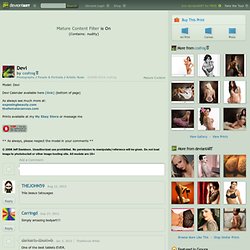 Model: Devi Devi Calendar available here [link] (bottom of page) As always see much more at:exposingbeauty.comthefemalecanvas.com Prints available at my My Ebay Store or message me
Vibrant Youth by `cosfrog on deviantART
BenHeine on deviantART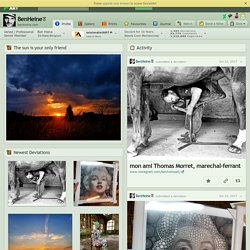 Belgian multidisciplinary visual artist, Ben Heine (born June 12, 1983 in Abidjan, Ivory coast) is best known for his original series "Pencil vs Camera", "Digital Circlism" and "Flesh and Acrylic". Ben grew up in Ivory Coast. He lived there 7 years, along with his parents and his 3 sisters. His father was a commercial engineer and his mother a Modern Jazz dance teacher. Everything changed when the family came back to Brussels in 1990. Ben was a demanding child and he didn't like school at all.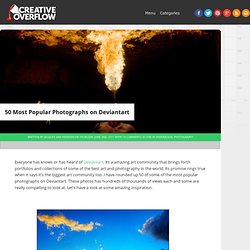 Written by Jacques van Heerden On Thursday, June 2nd, 2011 with 14 Comments so far in Inspiration, Photography Everyone has knows or has heard of Deviantart. Its a amazing art community that brings forth portfolios and collections of some of the best art and photography in the world.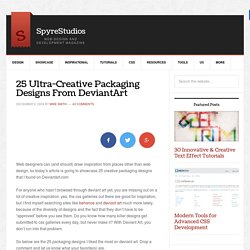 Web designers can (and should) draw inspiration from places other than web design, so today's article is going to showcase 25 creative packaging designs that I found on Deviantart.com For anyone who hasn't browsed through deviant art yet, you are missing out on a lot of creative inspiration. yes, the css galleries out there are good for inspiration, but I find myself searching sites like behance and deviant art much more lately, because of the diversity of designs and the fact that they don't have to be "approved" before you see them. Do you know how many killer designs get submitted to css galleries every day, but never make it?
Psy mandala 10 by ~cl502 on deviantART
maronski on deviantART
First off thanks to everyone that stopped by here and wished me a happy birfday Not on here as much as I used to so sorry for the belated thanks! Second Calendars are out for 2013!! On the tattooed side there is a new one for 2013 with two cover options, and a revision of the popular one from 2010 they can be found here thefemalecanvas.com/female-can… and while on the subject of tattoos, if you have have female tatto images (photographers or models) I am always taking submissions to be featured in on of the daily, weekly or monthly ink posts or a full fledge feature on you and your work.
cosfrog on deviantART
sittingducky on deviantART
raynkazuya on deviantART
Dogfight_by_OmeN2501.jpg (Image JPEG, 1600x957 pixels) - Redimensionnée (80
Sergey-Lesiuk on deviantART