Browser Automation
app.jbbres.com
NEWBIE - Automating the Web Browsing Experience™
LinkSidebar
Business Process Automation Software - Automate IT - Network Automation
Temboo
Node-RED
Meet Node-RED, an IBM project that fulfills the internet of things' missing link
If you play around with enough connected devices or hang out with enough people thinking about what it means to have 200 connected gizmos in your home, eventually you get to a pretty big elephant in the room: How the heck are you going to connect all this stuff? To a hub? To the internet?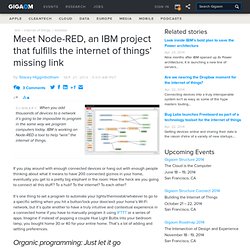 Orchestrate.io
Web automation
for Firefox
From iMacros This page documents features that are unique to iMacros for Firefox . For the standard features of the iMacros series, please see the Form Filling , Browser Automation , Data Extraction and Web Testing chapters. Installation
iMacros
Toolbars-Widgets-Apps-API...
ClearForest Gnosis :: Modules pour Firefox
Website Monitoring
Website Monitoring Directory
Comparateur collaboratif S'inscrire Se connecter Se connecter Déconnexion Mon Espace -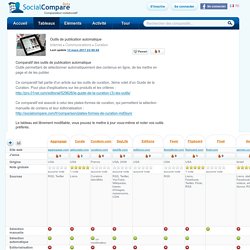 Web Browser Scripting and Web Testing and Web Scraping by iOpus