Bookmarklets
Jesse's Bookmarklets Site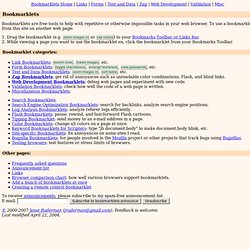 Bookmarklets Bookmarklets are free tools to help with repetitive or otherwise impossible tasks in your web browser.
Bookmarklet Builder
Bookmarklet : Ajouter des fonctions aux pages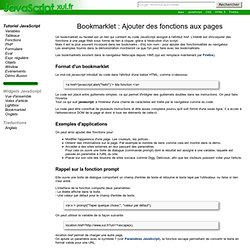 Un bookmarklet ou favelet est un lien qui contient du code JavaScript assigné à l'attribut href. L'intérêt est d'incorporer des fonctions à une page Web sous forme de lien à cliquer, grâce à l'exécution d'un script.
As all designers know, the grid is absolutely fundamental to layout, whether you want to keep to a tight grid, or break it for effect. Grid is a highly configurable JavaScript bookmarklet which overlays a layout grid on any web-site you wish.
Allan Jardine | Reflections | Grid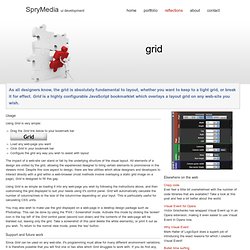 If you're in the academic world or need to manage loads of research for your ongoing projects, you probably depend on the Internet to keep it all straight and connect you to libraries and information you wouldn't otherwise be able to find. But what if there was a way to get it all done even faster?
100 Best Bookmarklets for Writers, Researchers, and Students | MatchACollege.com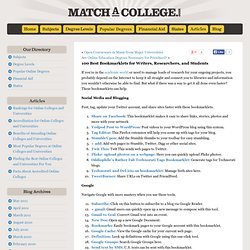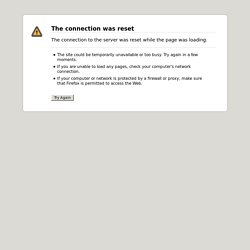 Try some of the best and most useful bookmarklets for Firefox, Google Chrome, Safari, IE, Opera and other web browsers.
krapplack.de
Configuration