Arts Pics
Drawing Autism is an incredible collection of artwork by people diagnosed with autism, from teenage amateurs to established artists.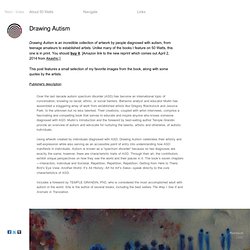 waveofthefuture.jpg
Hyperrealism by Roberto Bernardi (24 Pictures) ~ Cool Stuff Directory
"Tomasz Maronski"
"Chen Wei"
"J. Scott Campbell"
Vitruve Woman...
"Mario Wibisono"
Is there a relationship between our dreams and dimensions? A sort of hyperspatial dreamension
jardin-de-las-delicias-terrenales.jpg (Image JPEG, 3051x1633 pixels)
fractal
Fractal Art
Fractal Art - Oneness4All
"philip straub"
With an art career spanning more than three decades, Judith Ann Braun has tested the limits of her artistic musculature. She began as a self-described "realistic figure painter," and worked through the struggles common to anyone who endeavors upon an artistic pursuit, that of searching for one's own voice in the chosen medium. Fast forward to the 21st century where the evolution of Braun's work has brought us to the Fingerings series, a collection of charcoal dust landscapes and abstracts "painted" using not brushes but her fingertips.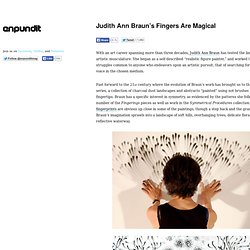 "alex grey"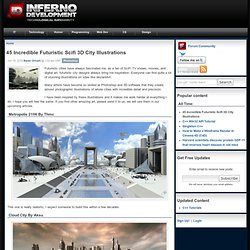 Futuristic cities have always fascinated me, as a fan of SciFi TV shows, movies, and digital art, futuristic city designs always bring me inspiration. Everyone can find quite a lot of stunning illustrations on sites like deviantArt.
Cities have always been a place where people share ideas and knowledge. I think this one of the reasons why cities have been inspiring artists to create many futuristic cityscapes illustrations. I collected here some of these awesome sci-fi city illustrations.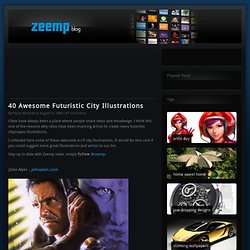 Miasto_sci+fi_1400.jpg (Image JPEG, 1400x736 pixels) - Redimensionnée (90
at___the_god_of_machines.jpg (Image JPEG, 1920x1550 pixels) - Redimensionnée (52
Futuristic cities – 3d wallpapers
DESKTOPOGRAPHY
Amazing Concept Art of a Blade Runner-ified Paris
This one place shown in the pictures, just right of the Eiffel Tower is called La Beaugrenelle. I lived there for some time and it really looks like it's from Blade Runner. Some impressions: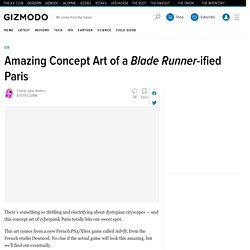 anime_vivid_colorful_tiger.jpg 1920x1080
Kép letöltése
futuristic_architecture_digital_art_desktop_3800x2200_wallpaper-5449.jpg (Image JPEG, 3800x2200 pixels) - Redimensionnée (33
Shamans Journey 41 by ~love1008 on deviantART
AstralWaterfalls by ~love1008 on deviantART
"Kei Acedera"
the_rapture_of_incarnation_by_artofwarstudios-d5fxvvd.jpg (Image JPEG, 1280x939 pixels) - Redimensionnée (86
Extravaganza by ~Gin-n-Juice on deviantART
com Reality_by_pyxelated
DSS: Diplomatic Mission by ~AlexWild on deviantART
at the god of machines.by Sergey-Lesiuk on deviantART
Staszek Marek.jpg
r_o_v__unifying_the_elements_with_sacred_geometry_by_neosoul333-d4hd3t7.jpg (Image JPEG, 900x777 pixels)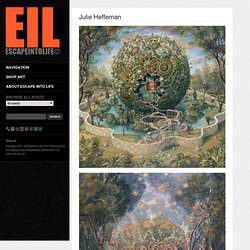 from Julie Heffernan's Constructions of Self Julie Heffernan creates sensuous figurative painting, like co-Yale MFAS, John Currin and Linda Yuskavage, but her luminous oils are patently unique among them and most working artists today. A Victorian impetus to conjoin, edging toward pastiche, creates artfully staged Surrealist environments.
"john howe"
About 116,000 results (0.30 seconds) by noosquest Nov 18
jhowe_orthanc_1600x1200.jpg (Image JPEG, 1600x1200 pixels)
Snatch by ~OmeN2501 on deviantART