Puzzles
Conceptis logic puzzles :: the art of logic. SELF-REFERENCE JOKES. Fans of the page send these contributions: I'm trying to be less self-deprecating, but I really suck at it.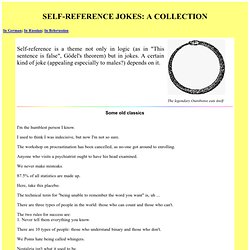 (Eric Knibbe) I thought I was wrong once, but I found out later I was mistaken. (E. First Post. I have been an atheist since I was twelve years old.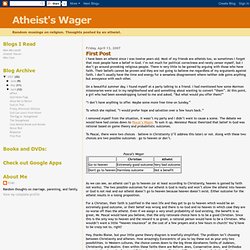 Most of my friends are atheists too, so sometimes I forget that most people have a belief in God. I'm not much for political correctness and rarely censor myself, but I don't go around provoking religious people. There is very little to be gained by arguing with those who have faith. Their beliefs cannot be proven and they are not going to believe me regardless of my arguments against faith.
---