Puzzles
Conceptis logic puzzles :: the art of logic
From our fans Fans of the page send these contributions: I'm trying to be less self-deprecating, but I really suck at it. (Eric Knibbe) I thought I was wrong once, but I found out later I was mistaken.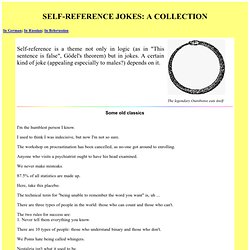 SELF-REFERENCE JOKES
First Post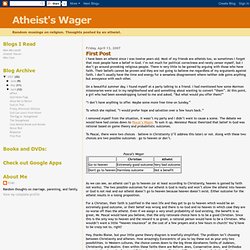 I have been an atheist since I was twelve years old.