GAMES
Curvy in HTML5 - StumbleUpon. Curvy is a HTML5 puzzle game using the canvas element.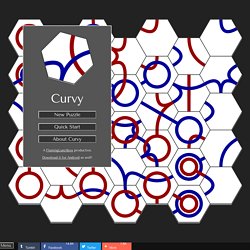 Just rotate the tiles so that like colors connect. Modernizr tells me you don't have canvas support in your browser. Sadly, this game uses technology that's only in browsers with HTML5 support. We've tested Chrome 12, Firefox 4 and Opera 11. Presented to you by FlamingLunchbox is a puzzle, originally for Android phones, using a simple idea. Coign of vantage | bobblebrook - StumbleUpon. Put your spatial perception into perspective with this 3d puzzle game.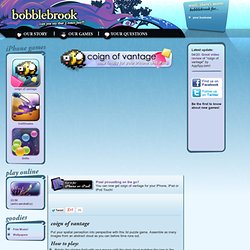 Assemble as many images from an abstract cloud as you can before time runs out. Rotate the playing field with your mouse until the pixel-cloud matches the icon in the upper right. Bloxorz Flash puzzle Game on Bass10. Puzzle - What ? Dots Game - IndiaParenting.com - StumbleUpon. Free Memory Games - Brain Games for Adults - RealAge - StumbleUpon. Funpartytricks's Channel.
---