HABITS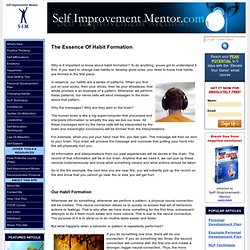 Why is it important to know about habit formation? To do anything, you've got to understand it first.
Our habit formation process
"Insanity: doing the same thing over and over again and expecting different results."
10 Life-Changing Facts About Habits | A Flourishing Life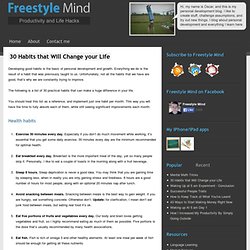 Developing good habits is the basic of personal development and growth.
Contributed by Cindy Holbrook "Happiness is a habit – cultivate it." ~ Elbert Hubbar Happiness is one aspiration all people share.