CoffeeScript testing
NodeJS Console Object Debug Inspector - Thomas Hunter - Web Development Tutorials and Personal Opinions
The NodeJS Console Object Debug Inspector, or simply node-codein, is a tool for providing a visual debugger of global node variables, as well as executing code inside of your running process.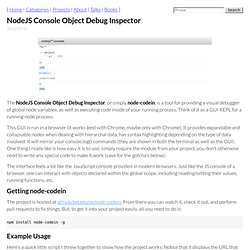 Building a Text-Based UI with Backbone and Charm
I am a little framework averse. When I write a program, I like to build from scratch as far as it is practical.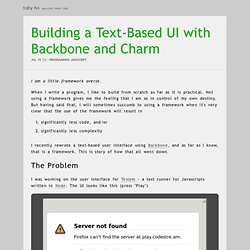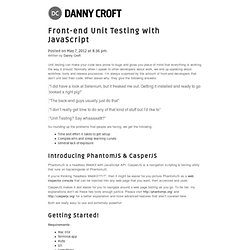 Unit testing can make your code less prone to bugs and gives you piece of mind that everything is working the way it should. Normally when I speak to other developers about work, we end up speaking about workflow, tools and release processes.
Front-end Unit Testing with JavaScript | Danny Croft - Web Developer made in Wales but working in London 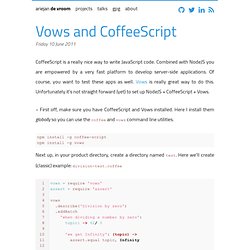 Vows and CoffeeScript
CoffeeScript is a really nice way to write JavaScript code.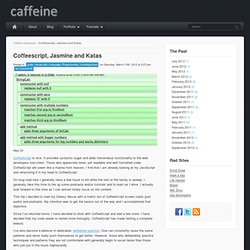 Posted in code, Javascript, Language, Programming, Uncategorized on Saturday, March 10th, 2012 at 2:07 pm
Coffeescript, Jasmine and Katas | Caffeine Industries