Literature
Literary Paint Chips: Gallery 1, Leanne Shapton And Ben Schott. Arts & Culture April 26, 2012 | by Leanne Shapton and Ben Schott Paint Samples, suitable for the home, sourced from colors in literature.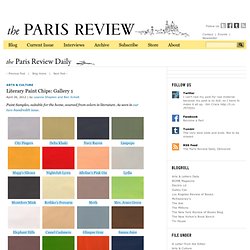 Notes from the Underground. Taylor Mali on "What Teachers Make". Finnegans Wake.
Great Poems « Greatest Books of All Time » Life-Changing Arts. A selection of great poems from centuries of brillant authors and poets.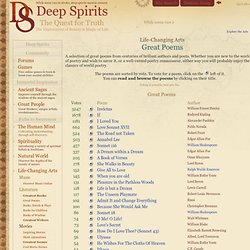 Whether you are new to the world of poetry and wish to savor it, or a well-versed poetry connoisseur, either way you will probably enjoy the classics of world poetry. The poems are sorted by vote. To vote for a poem, click on the.
---