Cooking
miijexlOG21rdbuaho1_1280.jpg (799×869)
This might be somewhat of a surprising thing to see here, considering I'm not a fan of goat cheese. But Jack is (that's an understatement)… and literally this is all of his favorite things packed into one decadent dessert. Months ago, I saw this recipe on The Kitchn, and immediately knew I'd surprise him with it for his birthday.
raspberry & goat cheese swirl brownies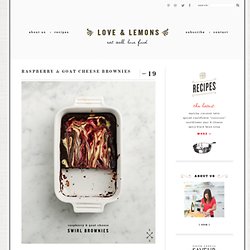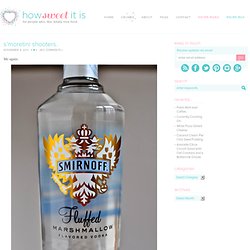 Me again. Here to convince you that you need yet another trendy, insanely-flavored bottle of booze. I do what I can. I know what you're thinking.
S'moretini Shooters
I've wanted to make gingerbread men jello shots for a long time now, but every time I looked up a recipe online it required three different types of booze (expensive!) and instructions to melt molasses and peel and boil real ginger. Way too much work.
Gingerbread Men Jello Shots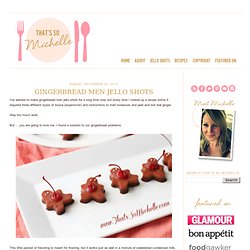 Make This Red Velvet Hot Cocoa with Cream Cheese Whip Cream
Sorrel Drink Trinidad) Recipe - Food.com - 197234
Mint Chocolate Chip Ice Cream
It is so hot here! Can someone please invent the Ice Cream Diet? Where you eat ice cream for breakfast, lunch, and dinner? A few of you told me there already is an ice cream diet.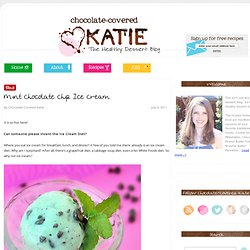 Spinach Ice Cream??
Spinach Ice Cream? The spinach will be our little secret; I swear you cannot taste it at all! It's an ice-cream version of a recipe posted a few weeks ago. This recipe: Mint-Chocolate Milkshake. (That shake is one of my fave recipes on the whole blog!)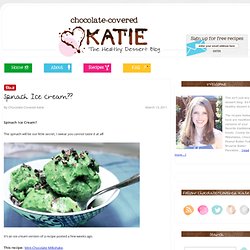 m8camtBkST1qjhe3mo1_500.jpg (481×750)
Garden of Vegan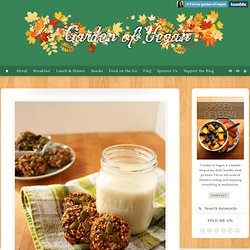 Hello everyone! I want to let you know that I Love Vegan (www.ilovevegan.com) is back up and running! To everyone that has messaged me about it, thank you so much for being patient with me. The whole project ended up taking a lot longer than I anticipated but I'm so happy with the results. I hope you love the new site!
Make Homemade Body Paint and Special Effects Makeup
This easy to make face paint and body paint can entertain kids at a carnival, birthday party, or school fair. Of course, kids will have fun adorning their faces and bodies at home during imaginative play and preteens can paint one another's faces during a slumber party. You'll also find directions for some creepy special effects; perfect for when kids want to dress up for Halloween or even when they are making a video of their friends acting out a scary story. Face Paint Recipe Kids Can Make There's no reason adults can't use this recipe.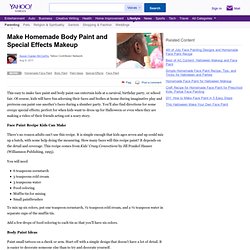 DIY Chocolate Body Paint & Edible Body Powder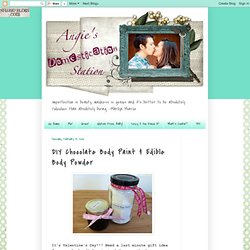 It's Valentine's Day!!! Need a last minute gift idea for your husband? Here's two! You can thank me later...or he can. :) Chocolate Body Paint The Fixin's:1/3 c sugar
I wish I could tell you we enjoyed these, Mini Grilled Sandwiches, while uncorking this Italian Red... ...leisurely boat watching ...along the Amalfi Coast. But I can't.
Care's Kitchen: Grilled Goat's Milk Brie Cheese, Prosciutto & Figlet Sandwich ~ with an Italian Red ~ Evening at Home
Fruit icecubes in Decoration stuff and supplies for babies and kids
Anyone know if the five-second rule applies to popsicles? It would seem that a perspiring popsicle would probably pick up more microbial friends than say, a fallen cupcake, right? Hmm, it would seem, but to be safe — if your poptail falls on the floor, give it a quick run under cold water and then pour some tequila over it. Fallen poptail saved. Three days later — no ill effects. I feel fine.
Endless Poptails: Watermelon Blackberry Margarita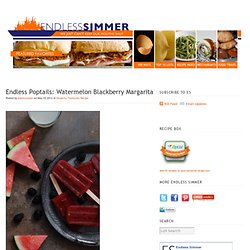 expbaronline: Black Widow (The Avengers cocktail)
expbaronline: Black Widow (The Avengers cocktail) Ingredients:1 oz. Vodka.75 oz. Kahlua1 oz. grenadineCola Directions:
I remember the first time I tried Nutella. I was in college, and spending the summer in London on a study abroad. In addition to all sorts of delicious treats I enjoyed that summer like Hob Nobs and Aero bars, I fell in love with toast and Nutella. Not that I couldn't have gotten nutella back at home if I wanted to, I was just oblivious to it before.
Nutella Brownies with Hazelnuts
This is a list of notable sandwiches. A sandwich is a food item consisting of two or more slices of bread with one or more fillings between,[1][2][3] or one slice in the case of an open sandwich. Sandwiches are a common type of lunch food often eaten as part of a packed lunch. Many types of sandwiches exist, with a diverse variety of ingredients used. The sandwich is the namesake of John Montagu, 4th Earl of Sandwich, a British statesman.
List of sandwiches
Unbelievable Chocolate Kahlua Cake Recipe - Diabetic Recipes from Diabetic Gourmet Magazine
Cheesecake Filled Brownie Bites
One of my biggest pet peeves in life is indecisiveness. Of course, I'm not claiming to be perfect. I'm scared of everything, I prefer robots to human company, and I'm one of those people who orders a Diet Coke with their Big Mac.
Chocolate Nutella Scotcheroos
Someone Left The Cake Out In The Rain