Art
The Art of Jeremy Lipking
MINCHI
Pete Turner Photography
Mark Ryden
Фото и рисунки, арт и креативная реклама
Фото и рисунки, арт и креативная реклама
Photos and drawings, art and creative advertising
Wonderful Arts by James Gurney
Realistic Art: The Art Galleries of Howard David Johnson (Contemporary Realistic Art in Paintings,Photo-Realistic Drawings,Photographic Art & Realistic Digital Art by David Johnson)
Roberto Ferri - Galleria quadri e dipinti
LIZ WOLFE
The Creators Project | Technology and the Brightest Young Minds in Music, Art, Film, and Design
d'ART - The Internet Art Database
The Fantastic in Art and Fiction
Pit Sylph
Fast, Free Image Hosting and Photo Sharing
Index of /
Frank Frazetta - Fantasy Artist - The Art History Archive
In 1964 Frank Frazetta's painting of Ringo Starr for Mad Magazine caught the attention of United Artists (makers of James Bond) and was approached to do the movie poster for the 1965 film "What's New Pussycat?" and earned $4000 afternoon, roughly a years salary in those days. Movie Posters by Frank Frazetta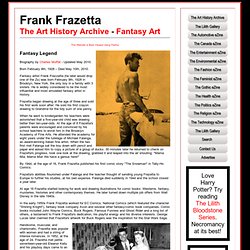 Dark pictures - Categories List
BLACK MEDIC
Home
Conclave Obscurum
Ana Somnia - lights out!
wasted beauty
don kenn gallery
deviantART: where ART meets application!
Illustrations | Illustration Art
Beverly Semmes Beverly Semmes is an internationally recognized artist who has been showing her work since 1990. Her first exhibitions were two concurrent project rooms at PS1 and Artist's Space in New York City.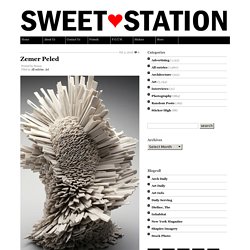 Sweet Station
エカキクマ
11th January 14 Caprice & Lisa : Czech Beauties Caprice & Lisa : Czech Beauties – Be our hero. Sign up to Photographer Brigham Field's X-ART and you'll be supporting Sex in Art at the same time.
Sex in Art
somefield
Sign up to the mailing list if you would like to receive new artwork notifications, news about upcoming print announcements and the occasional embarrassing photo sent by accidentand some recent drawings catball where does time go the driver v2
Riika Sormunen
Beatrice Billard
Cgunit - Online Gallery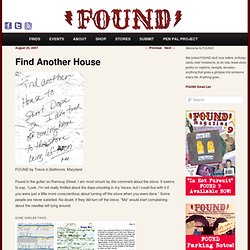 FOUND by Travis in Baltimore, Maryland Found in the gutter on Ramsay Street. I am most struck by the comment about the stove.
FOUND Magazine | Dearest 01