Knowledge
SmartBlog on Social Media - Best practices, case studies and insights on social media marketing for business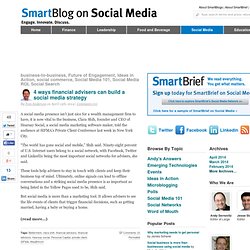 A days-long malware attack this month targeting servers used by search giant Yahoo underscores the unique security challenges that continue to face companies transitioning into the digital marketing arena. The malware, which exploited Java vulnerabilities in ads served on Yahoo sites, affected as many as 27,000 Yahoo users an hour, according to security company Fox-IT. Specifically, the "malvertisements" redirected unsuspecting Yahoo users to sites hosting the Magnitude exploit kit, which is designed to install a variety of trojans and click-fraud malware onto computers. While malvertising remains a largely silent threat (at least until a major company like Yahoo gets hit), the problem is not something to ignore. According to the Online Trust Alliance, in 2012 there were more than 10 billion ad impressions compromised by malware.
We hear a lot about how fast and how much the world is moving. But when brands absorb what they think is consumers' fascination with the new and shiny and respond to it, reactions can be mixed. The trap for marketers in this is that there are different types of "newness": the 'new' people queue for, talk about, and go mad on social networks over; and the 'new' that bewilders, confuses, worries, or even confronts. To help explain why this happens, I've categorized 'new' into three groups. 1.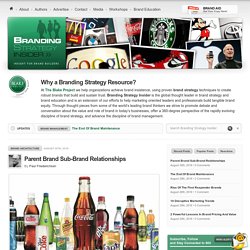 Compete Pulse — Online Marketing Insights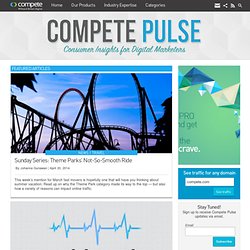 Looking back on December 2013, the Ecards category saw massive growth as Americans wished their friends and families happy holidays. With a 55.22% month-over-month (MoM) growth in unique visitors and a 75.19% MoM increase in total time spent on websites in the category, it was no doubt a very successful month for ecards sites; however, looking at longer-term trends, the category as a whole suffered a 31.81% year-over-year (YoY) drop in unique visitors.