Typing Sites
Typing Games | Play Free Typing Games Online
test your typing skills
Typing Zone: international typing speed contest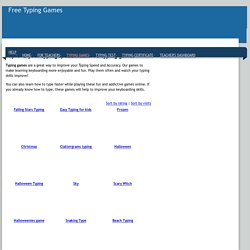 Typing games are a great way to improve your typing speed and accuracy.
Free Typing Games Online
Touch typing games have become one of the most popular ways to develop typing skills in the classroom through the level of interaction they allow and the variety of students which they appeal to. While playing, students are also learning hand eye coordination and muscle memory. These are two of the most important elements of mastering touch typing. Typing games have proven to be effective when it comes to learning how to quickly pick up a new skill.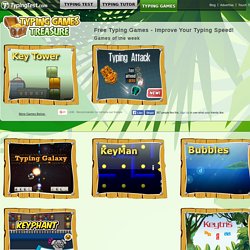 Only Typing Games
hi-games.net - Free online games