Documentazione tecnica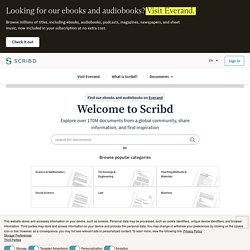 What do I get with my subscription? Your subscription enables you to read thousands of professionally published, popular books in a wide variety of genres on Scribd.com and on supported mobile devices. In addition, you will have full access to millions of user-contributed written works that have been published on Scribd like short stories and essays.
Appunti di Elettrotecnica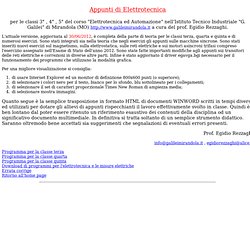 Appunti di Elettrotecnica per le classi 3° , 4° , 5° del corso "Elettrotecnica ed Automazione" nell'Istituto Tecnico Industriale "G. Galilei" di Mirandola (MO) http://www.galileimirandola.it a cura del prof. Egidio Rezzaghi. L'attuale versione, aggiornata al 30/06/2012, è completa della parte di teoria per le classi terza, quarta e quinta e di numerosi esercizi.
Barrascarpetta
Dispense Informatica Industriale