Art & humanities
The Noun Project - Building a Free Collection of Symbols by Edward Boatman. Dear Kickstarters, The more funding we get, the better our site will be!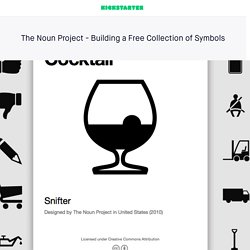 We will also keep printing our exclusive noun T-shirts for everyone who contributes over $30. Thank you for spreading the word and supporting our project :) ----------------------------------------------- The Noun Project's mission is to share, celebrate, and enhance the world's visual language. Ask E.T.: Table sculptures. These small pieces that sit on a table were completed over a series of really cold winter days--thus "winter table pieces.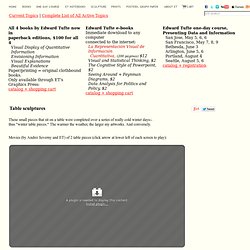 " The warmer the weather, the larger my artworks. And conversely.
Interiors. Stilsucht. The ABC's of Branding poster. Lovely 18″x24″ poster by Orlando-based designer Jason Dean.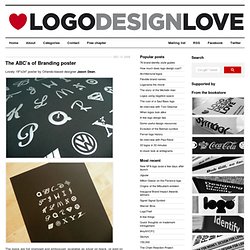 The logos are foil stamped and embossed, available as silver on black, or gold on cream. Notice how all 26 letters of the alphabet fit in a 5×5 grid? The limited edition poster (500 prints of each) is being sold for $50 over at The Best Part shop, but Jason has kindly agreed to give away four posters (two of each colour) to Logo Design Love readers. Design it yourself. Brainstorming & mindmapping.
---