Reads
TYEE LIST #9: Put down that pen and curl up with these giants. Treat your craft seriously, as does Gabriel García Márquez. Some time ago I published an article about 10 novels that aspiring writers should avoid. It wasn't because they were bad -- most of them are modern classics -- but because their readable styles looked so easy that they might seduce a young writer into imitating them. Other novels deserve reading by writers precisely because they can't be imitated.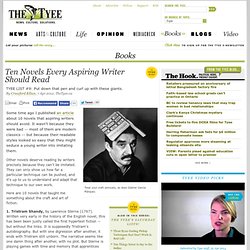 Donald Miller I used to play golf but I wasn't very good. I rented a DVD, though, that taught me a better way to swing, and after watching it a few times and spending an hour or so practicing, I knocked ten strokes off my game.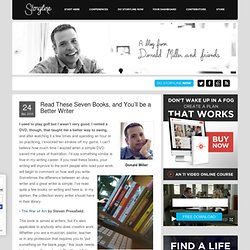 You know that ringing sound that you will perceive when you are in a very quiet area? Some people say this is an auditory-illusion brought about the ear's inability to detect frequencies below the threshold of the human senses. This is completely wrong. That ringing covers up something else altogether. If you are quick, patient, and maybe a little lucky, you will be able to hear past the ringing. What you will hear are voices whispering to each other.