Open Source
Freelancer.com is the world's largest freelancing, outsourcing, and crowdsourcing marketplace for small business. With over 9 million users, you can hire a freelancer to do your contract work at a fraction of the cost. Whether you need PHP developers, web designers, or content writers, you can outsource jobs within minutes. Browse through hundreds of skills including copywriting, data entry, and graphic design or more technical areas like coding HTML, programming MySQL, and designing CSS. Are you an entrepreneur just starting a company? Find a quality graphic designer to create a logo to your specifications.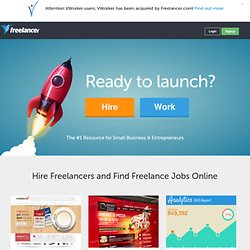 ]project-open[ ­helps you to run your business by covering areas including CRM, Project Planning, Project Tracking, Project Collaboration, Resource Management, Absence Management,Time-Sheet Management, Document Management, Help Desk, Skill Management, Financial Management, Expense Management, Invoicing and Payments. With more than 1,000,000 lines of code it is one of the largest Open Source Web Applications in the world and used by more than 5.000 companies in more than 90 countries.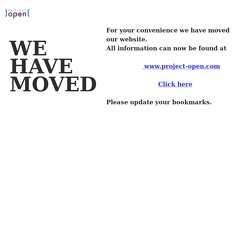 ]project-open[ - Open Source Solution for Project Management
1st Open Source Project Portfolio Management (PPM) Solution Included in Market Scope Bedford, Ma. — May 14, 2013 — Project.net Inc., the leader in collaborative Project Management and Portfolio Management (PPM), has been included by Gartner, Inc. in its "MarketScope for IT Project and Portfolio Management Software Applications" research report. Project.net provides organizations with an enterprise-grade, customizable and robust alternative to expensive and proprietary monolithic applications.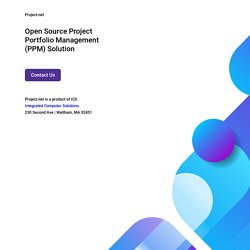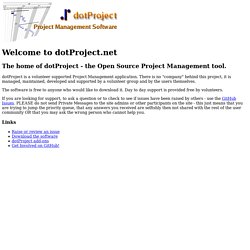 dotProject is a volunteer supported Project Management application. There is no "company" behind this project, it is managed, maintained, developed and supported by a volunteer group and by the users themselves. For more about the product, what it does, etc please follow the links to the doc site at the top of site. The software is free to anyone who would like to download it.
Memoranda Go To Memoranda XPlanner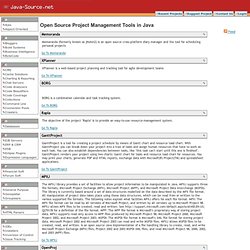 Open Source Project Management Tools in Java