Nicolewilliams
Nicole Williams
Soft heart, sharp tongue. I sing songs and tell stories.
Fashion, Sewing Patterns, Inspiration, Community, and Learning | BurdaStyle.com
Zippers can be daunting even for experienced sewers. The reason? Zippers are often installed the wrong way. Lots of seam ripping and swearing ensues, especially when it's a simple mistake. There's no need to be scared of zippers anymore!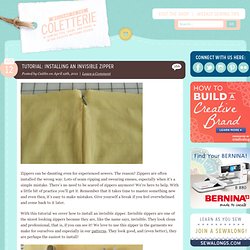 So. I have a favorite shirt. I'll be honest, it's probably my favorite because it's the most comfortable shirt I own, AND my husband bought it for me and he thinks I look cute in it. That's really all I need. Oh, and it's a great backdrop for a pretty necklace!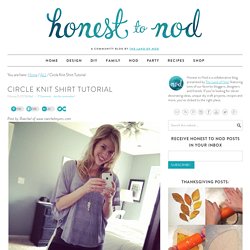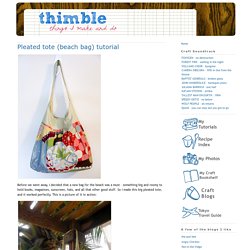 Before we went away, I decided that a new bag for the beach was a must – something big and roomy to hold books, magazines, sunscreen, hats, and all that other good stuff. So I made this big pleated tote, and it worked perfectly. This is a picture of it in action: And here's a little tutorial in case you want to make one for yourself – doesn't have to be for the beach either, it could come in handy for schlepping all kinds of things around town. Here's what you need: two pieces of your main fabric cut in shape A four pieces of the top shape (B) in a contrasting fabric two pieces of a lining fabric in shape C one piece of the long rectangle for the strap in the contrasting fabric two pieces of the top shapes (B) and one of the strap in a medium weight interfacing
Fruit & Vegetables
Box Pleat Apron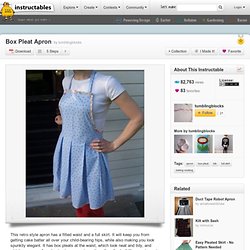 Cut one piece 60 x 17 inches. (This will be the whole width of your fabric. Note: if you want to use a smaller width fabric, you will need to buy more yardage and seam two pieces together to make 60 inches.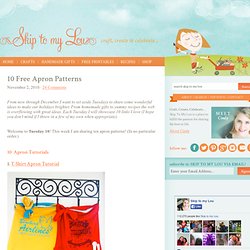 From now through December I want to set aside Tuesdays to share some wonderful ideas to make our holidays brighter. From homemade gifts to yummy recipes the web is overflowing with great ideas. Each Tuesday I will showcase 10 links I love (I hope you don't mind if I throw in a few of my own when appropriate). Welcome to Tuesday 10!
Free Apron Patterns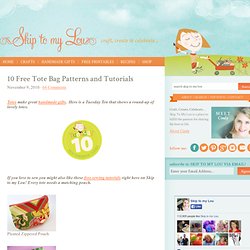 Totes make great handmade gifts. Here is a Tuesday Ten that shows a round-up of lovely totes. If you love to sew you might also like these free sewing tutorials right here on Skip to my Lou! Every tote needs a matching pouch. Pleated Zippered Pouch Lined Zippered Pouch
Special Sunday greetings you naked molerats! Since you're so naked, I thought you might want to make yourselves some nice little circle skirts. And perhaps, like me, you find yourself with little mole rat patterns just a touch on the small side. But the grading of a circle skirt isn't so easy, is it you naked rodents? Oh no, not so easy at all… OK.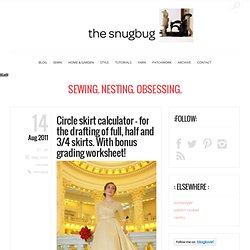 ZPORTAL Search
What a Debut Dress
chinese_painting_zouchuanan-floweramp6821.jpg (JPEG Image, 1024x768 pixels) - Scaled (80%)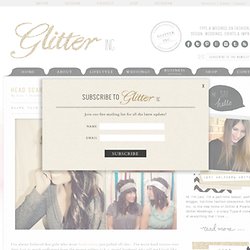 I've always believed that girls who wore head scarves just pulled off chic. I've worn head scarves over dirty hair to much guffawing from the peanut gallery (a.k.a. stupid brothers) who tell me I look like the chiquita banana lady. Hey, at least she's famous. Also, the vintage vibe is irresistable. So I continue to try (mostly in vain.) For an easy-as-could-be head scarf tutorial …
Done!
Articles | Gary Taubes | Gary Taubes