Social Strategy
5 Ways to Use Twitter to Connect With Local Customers
Does your business rely on local customers? Are you looking for ways to make your business more visible in your neighborhood ?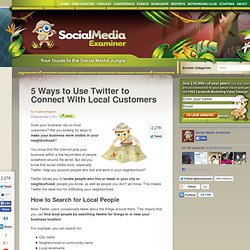 Facebook's 'Like' button becomes force in e-commerce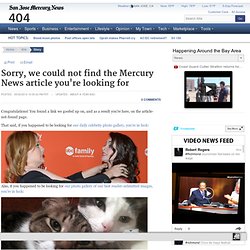 Congratulations! You found a link we goofed up on, and as a result you're here, on the article-not-found page. That said, if you happened to be looking for our daily celebrity photo gallery, you're in luck : Also, if you happened to be looking for our photo gallery of our best reader-submitted images, you're in luck : So, yeah, sorry, we could not find the Mercury News article you're looking for. There are a couple possible reasons for this:
Consumers are more demanding, time-starved, informed, and choice-saturated than ever-before. For brands to prosper, the solution is simple: become SERVILE. SERVILE means turning your brand into a lifestyle servant focused on catering to the needs, desires and whims of your customers, wherever and whenever they are.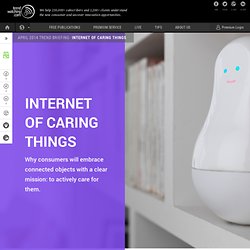 Interrupt Users to Increase their Adoption and Engagement
You want someone to use your product, then get in their face and force them to. I've made this argument before . One of the biggest challenges for any startup is engagement – acquiring users is hard, keeping them is usually much harder.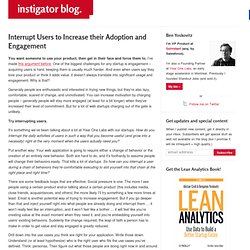 What to Consider When Building an In-House Social Media Team
The Social Media Marketing Series is supported by Webtrends Apps , which lets you quickly create and publish Facebook, iPhone, iPad and Android apps.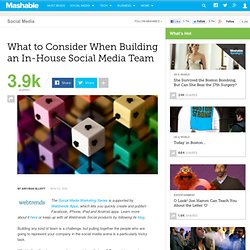 While much of finding what works for your business on social media sites is a process of trial and error, recent stats from e-mail marketing firm ExactTarget (which recently acquired social CRM platform CoTweet ) shed some light on how the Facebook population uses the site, and specifically, how it interacts with brands. First, the good news: Based on its study of 1,500 Facebook users, ExactTarget concluded that 38% of online U.S. consumers "Like" (formerly "Fan") a brand on the social networking site. And the average fan Likes nine different brands, giving you plenty of opportunity to find your way into potential customers' news feeds.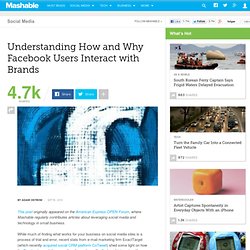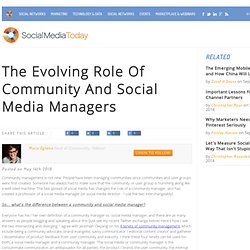 The Evolving Role Of Community And Social Media Managers
Community management is not new. People have been managing communities since communities and user groups were first created. Someone has always had to make sure that the community or user group is humming along like a well-oiled machine. The fast spread of social media has changed the role of a community manager, and has created a profession of a social media manager (or social media director - I use the two interchangeably).
How to tell if your Company is Advanced: 10 Criteria Of Social Business Maturity
Excited about your new Facebook page but don't know what's next?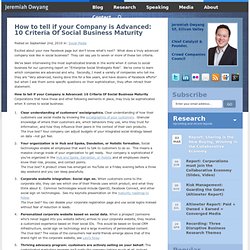 Having never taken a business class in college I find that I read and listen to a lot of business books to round out my education. The books usually aren't "How to Manage Your Cash Flow" but rather get me to rethink the way I run my business , which--despite no business classes or diploma--continues to be in business 13 plus years after I started it. In that time, here are 13 of the books that had the biggest impact on how I run my business (in no particular order): Drive: The Surprising Truth About What Motivates Us by Daniel Pink: If you supervise anyone in your business, this book is a must read. It shows that what science knows about motivation, business isn't putting into practice.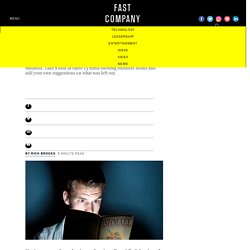 Technology Review: Radical Opacity
Advertising does not work. It doesn't.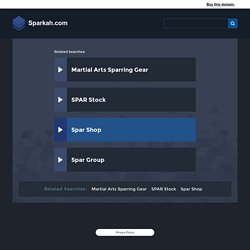 Youtube Marketing Stats: Could Video Be the Missing Tabasco in Your Marketing Bloody Mary? : Social Media Marketing NYC Explains How IPhone App Developers Screw You
The real life Like @ coca-cola Village
I rarely allow guest posts on this blog but today I am making an exception. Pat Lynch is someone who I have followed for many years and someone I deeply respect. His book "Web Style Guide" , co-authored with Sarah Horton, was one of the first web books I ever purchased and I still refer to it on a regular basis. Pat has shared with me his thoughts on the recent conversations on the future of higher education web development (see "When the Axe Man Cometh" on uwebd). His historical perspective on the future of university web services departments provides sage advice for us all.
Mark Greenfield - Higher Education Web Consulting » The Fate of Communications Services in Universities
How I Sold a Blog for $20,000 in 8 Months | Blog Tyrant
By : Ramsay | 102 intelligent opinions, add yours In my first year of University I sold a blog for almost $20,000 after only eight months work. It was then that I realized that making money online was something I really wanted to give a shot.
The Science of Sharing
In 2001, grad student Jonah Peretti accidentally created an Internet sensation when e-mails of his attempts to put "sweatshop" on sneakers customized with Nike ID went viral. In 2005, he set out to repeat his unexpected success with far different content: Black People Love Us, a parody site of a quintessentially white couple's efforts to ingratiate themselves with African Americans. It also became a viral hit. This convinced Peretti that the "mysterious" world of viral content can be broken down and made somewhat predictable. He went on to found content-sharing platform BuzzFeed in 2006 on the proposition that science can be applied to content creation to up the chances of viral appeal.
Page-view PR
It's no secret that information is exploding, but just how much may shock you. Americans consume 100,500 words a day, according to a study by the University of California at San Diego – and that doesn't include any information at work. What's worse, as more content is digested digitally, we now scan and skim. Usability expert Jakob Nielsen found that on the average web page users read at most 28% of the words.
Six Digital Trends To Watch by Steve Rubel and David Armano