Meaningful Organizations
Faith Community Church / Media / Sermons
Hope Missions - Home
Who doesn't love free shipping!? At Family Christian, you can qualify TWO ways: 1. To your door (just $50 minimum)* No coupon required!
Good Goers: Mission Trips: Family Christian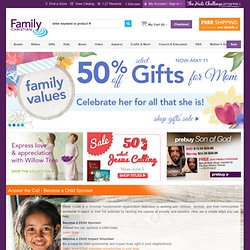 Bibles : Find Foreign Language Bibles in Over 4000 World Languages
Summer 2014 Volunteer Trip Info is now posted below. We are also currently accepting registrations for Fall 2013 and Winter 2014 trips. Check out pictures from one of our Summer 2013 volunteers. Write to nsalvitti@gmail.com to ask permission for use of these pictures. Join us this summer to see and participate in our work first hand!
Project Esperanza | Summer Volunteer Opportunity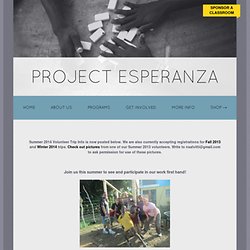 Alliance Ministries / Home
Saves - A clean water initiative from Sawyer Products
Good Goers Mission-Based Adventure Travels Good Goers Mission Based Adventure Travels
Acerca de Tres Dias ¿Qué es Tres Dias? Un encuentro con Dios en tres dias.
Tres Dias Con Dios | The Spanish Speaking Incubation Center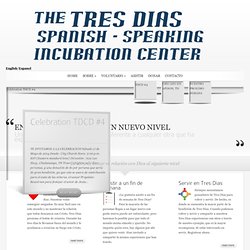 Helping Without Hurting
View full sizeThe Birmingham News/Bernard TroncaleDonna Dukes instructs students Lamonica Dean, left, and LaVondria Travis, right, at the Maranatha Academy, a private school that specializes in giving at-risk children and nontraditional students a second chance. BIRMINGHAM, Alabama -- Stories like Patricia Adams-Mauldin's are among the reasons Donna Dukes founded her Maranathan Academy in Birmingham more than 20 years ago. When Adams-Mauldin attended a friend's graduation she had no idea that the day would also become the first toward her own path to success.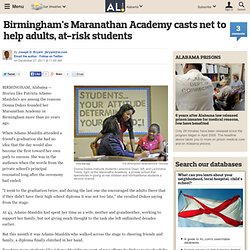 Birmingham's Maranathan Academy casts net to help adults, at-risk students
Here's what you can do with mycharity: water! Your profile is where it all starts. In order to do anything on mycharity: water, you must have a profile. The reason is simple -- we want to be able to show you the projects you helped fund when they're complete.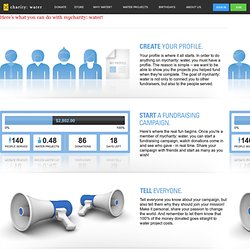 mycharity: water
GFA Home - Gospel for Asia
Forgotten Christmas
New Tribes Mission - My Christian Mission Organization - New Tribes Mission USA
Main Menu <div>ImageSlideShow requires Javascript</div> Life is a vapor.
Vapor Sports Ministries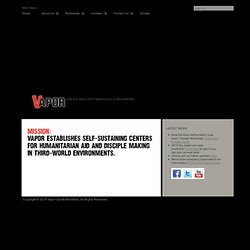 connecting :: Home
Third Millennium Classes, Lessons and Lectures
Cru : a caring community passionate about connecting people to Jesus Christ Amy's mistake about heaven Read More → Bringing Easter back from the dead Read More →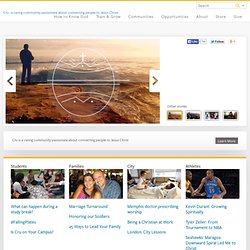 Campus Crusade for Christ International
Campus Crusade for Christ – The Campus Ministry
Fixed Point Foundation
Welcome to the Fixed Point FIX: a central hub for relevant news, video, books, film, & more. Do you feel a disconnect between your spiritual interests and daily experience? Are you tired of how much internet real estate is dedicated to trivial and irrelevant information? More importantly, do you struggle engaging coworkers and acquaintances on topics that naturally bridge the sacred and secular? Enter the FIX - a one-stop resource for thought-provoking content.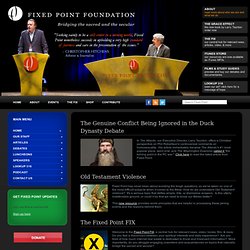 The God Delusion Debate (Dawkins-Lennox)
The Godless Delusion : Patrick Madrid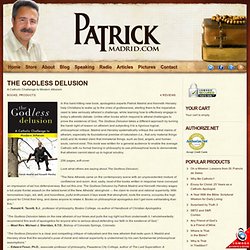 A Catholic Challenge to Modern Atheism In this hard-hitting new book, apologetics experts Patrick Madrid and Kenneth Hensley help Christians to wake up to the crisis of godlessness, alerting them to the imperative need to take seriously atheism's challenge, while learning how to effectively engage in today's atheistic debate. Unlike other books which respond to atheist challenges to prove the existence of God, The Godless Delusion takes a different approach by turning the harsh light of reason on atheism and subjecting it to a rigorous logical, philosophical critique. Madrid and Hensley systematically critique the central claims of atheism, especially its foundational premise of naturalism (i.e., that only material things exist) and its related claim that immaterial things, such as God, angels, and human souls, cannot exist.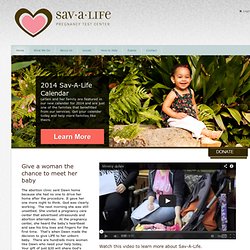 Sav-A-Life Pregnancy Resource Center > Home
The abortion clinic sent Dawn home because she had no one to drive her home after the procedure. It gave her one more night to think. God was clearly working.
Volunteers for China
David and Ann Wilson, China Volunteer Facilitators, welcome you to the site for "Volunteers for China". Volunteers for China, (VFC), is a Christian Humanitarian, 501 (c) (3), non-profit organization that facilitates volunteers, both short term and long term, for service in China. VFC will facilitate finding a place of service for you, as well as help where needed in getting you to your site. The key purpose of VFC is to use the expertise gained over the last 20 years of serving in China to facilitate Christian volunteers going to China. VFC will place volunteers for service projects, where the love of Christ may be shown by loving and helping the Chinese people improve their living conditions and economic status.
Microfinance a Working Solution to Global Poverty | Opportunity International
Creating Videos to Help You Teach.
The Center For Executive Leadership: Home
Mission Birmingham
The Arc of Shelby County AlabamaWelcome | For people with intellectual and developmental disabilities
Saving Grace for Women - Baldwin County, AL
handonbirmingham.com
servealabama.com: The Leading Serve Alabama Site on the Net