Recycling
Recyclable Crafts: Carton Wallet | Recycled Crafts - Recyclable Crafts for Kids - Recycling Craft Ideas. This photo originally appeared in FamilyFun Magazine Total Time 1 hour Ages school-age Recycle a milk or orange juice carton into a clever carrying case for change, trading cards, and more.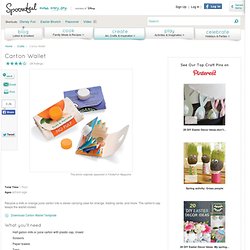 - Green is Universal ReUser's Guide | Fashion. Always Chrysti - Always Chrysti - 100+ Ways to Creatively Reuse Old Magazines. Everyday Mom Ideas: Scrap Paper Tree Centerpiece Tutorial (Featured guest blogger) Hi there!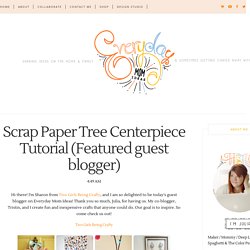 I'm Sharon from Two Girls Being Crafty, and I am so delighted to be today's guest blogger on Everyday Mom Ideas! Thank you so much, Julia, for having us. My co-blogger, Tristin, and I create fun and inexpensive crafts that anyone could do. How to Recycle Tic Tac Box Video. Hi stampers!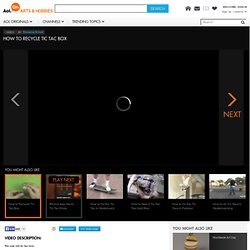 In a small effort to go green, reduce, recycle, reuse. I am going to take this old TickTack box. That is not that old actually, I bought it and then one day they were gone because they are addicting. But I cleaned it all out. Make Your Own Gifts UPCYCLED TEA CUP SOY CANDLE – Green Holiday Gift Guide.
---