Biz
Need Wall Art? Rent Some of the Best. New Lives for 'Dead' Suburban Malls. Levittown Public LibraryAn aerial view of Levittown, N.Y., one of America's first planned suburbs, in 1948.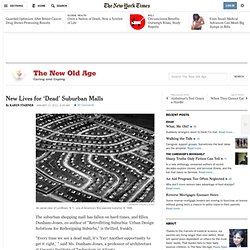 The suburban shopping mall has fallen on hard times, and Ellen Dunham-Jones, co-author of "Retrofitting Suburbia: Urban Design Solutions for Redesigning Suburbs," is thrilled, frankly. "Every time we see a dead mall, it's 'Yay! Another opportunity to get it right,' " said Ms. Dunham-Jones, a professor of architecture at Georgia Institute of Technology in Atlanta. Ellen Dunham-Jones: Retrofitting suburbia. Genius, Timely Marketing For The Cost of a Spray Can of Paint | Toilet Paper Entrepreneur Blog.
Barbara Reich Organizes the Homes of New York's Elite. Explaining The Local: East Village, NYU's Collaboration with the New York Times. Feb.23 "Look: Not everyone is going to be thrilled that NYU is doing this with the New York Times.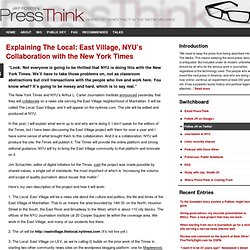 We'll have to take those problems on, not as classroom abstractions but civil transactions with the people who live and work here. You know what? It's going to be messy and hard, which is to say real." Kennedy Center's Michael Kaiser' shares 10 rules for arts groups to dominate the world. Michael Kaiser giving one of his pep talks in Los Angeles, similar to the one in Portland.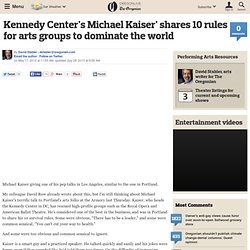 My colleague David Row already wrote about this, but I'm still thinking about Michael Kaiser's terrific talk to Portland's arts folks at the Armory last Thursday. Kaiser, who heads the Kennedy Center in DC, has rescued high-profile groups such as the Royal Opera and American Ballet Theatre. He's considered one of the best in the business, and was in Portland to share his 10 survival rules.
---