Guidance
How to Craft Social Media for Graduate Study
"Streams of Content, Limited Attention: The Flow of Information through Social Media" danah boyd Web2.0 Expo New York, NY 17 November 2009
"Streams of Content, Limited Attention: The Flow of Information through Social Media"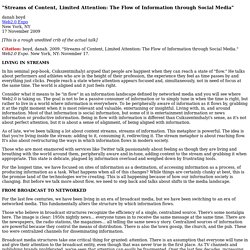 Head
personal.stevens.edu/~ysakamot/730/paper/simple writing.pdf
THE DOCTOR FOX LECTURE: A PARADIGM OF EDUCATIONAL SEDUCTION Donald H. Naftulin, M.D., John E. Ware, Jr., and Frank A.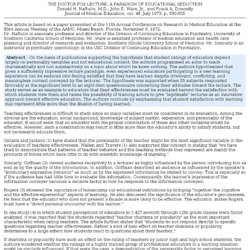 www.er.uqam.ca/nobel/r30034/PSY4180/Pages/Naftulin.html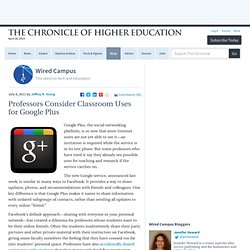 Professors Consider Classroom Uses for Google Plus - Wired Campus
Google Plus, the social-networking platform, is so new that most Internet users are not yet able to see it—an invitation is required while the service is in its test phase. But some professors who have tried it say they already see possible uses for teaching and research if the service catches on.
Twitter for Organizations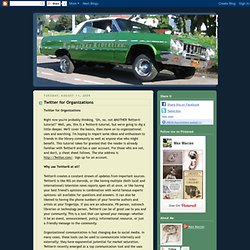 Twitter for Organizations
Technology, or Lack Thereof, at the Podium
I do a lot of public speaking.
We've witness a torrent of nature- and man-made news in 2011. And if I were a betting man, the range and impact of the events to come will make news even more essential to all of us. But reading all this news started to bother me, not only because of what was happening in the world, but because the experience of consuming news sucks .
Why Are We Still Consuming News Like It's 1899? | benhuh!com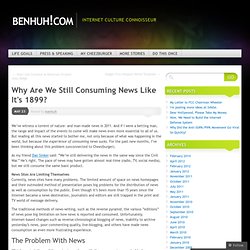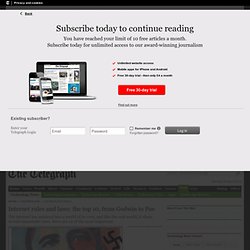 Internet rules and laws: the top 10, from Godwin to Poe
It is closely related to the logical fallacy " reductio ad Hitlerum ", which says "Hitler (or the Nazis) liked X, so X is bad", frequently used to denigrate vegetarians and atheists.
When a teacher gives a test, he or she is trying to measure students' ability to recall and apply information learned over a particular period of time. The exams make it relatively straightforward: Did the student get an answer right or wrong? Was mastery of skills demonstrated? But how is creative or critical thought defined and taught? And by what assessment can we measure it, if at all? Critical thinking is, among many things, the ability to understand and apply the abstract, the ability to infer and to meaningfully investigate.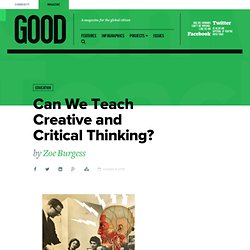 Can We Teach Creative and Critical Thinking? - Education
Economics - "Pinched: How the Great Recession Has Narrowed Our Futures & What We Can Do About It
by David Armano | 2:18 PM October 19, 2011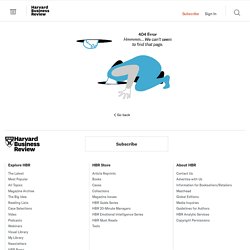 How Social Digital Is Your Company? - David Armano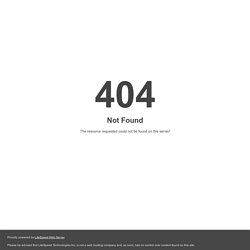 12 — When it comes to technology, you definitely "act your age".
Let's start with full disclosure: I'm a baby boomer. Ok, I've gotten that out of the way. I do have two millenial children (now young adults), and most of the people I work with are Gen Xers.
The following is a shortened version of a talk I gave at the " Engaging the Public " symposium held at Washington & Jefferson College on Oct. 1. According to Cathy Davidson's Now You See It , 65 percent of students entering school today will have careers in fields that haven't been invented yet. While #IDontHaveFactsToBackThisUp, I'm willing to make the following prediction about writing: a full 100% of these students, at some point in their lives, will be required to use writing technologies that haven't been invented yet.
Want to create better teachers?
Dean Shareski: How To Make Better Teachers
It's NEVER Too Late.
Why Cyberbullying Rhetoric Misses the Mark
Why Writing Skills are More Important Than Ever
Digital technology makes a lot of things simpler. It's also causing some cherished forms of communication, like letter writing, to become almost obsolete. But a surprising paradox of digital technology is the emphasis it places on writing skills.
The Social Media Assessment
If you're a member of the team, or perhaps the person who handles your organization's social media profiles, I'd bet that your morning looks a little something like so: Check in with all the social platforms, scan through comments, @'s, retweets, likes, etc. and begin the task of crafting on-point, brand related responses. In doing so, you're most probably also evaluating the previous day's/week's postings, shares, tweets, retweets, and overall spread and reach of your message. "How many RT's did 'bla bla bla' receive?"
The following is a guest post from Michelle Doman, a 7th and 8th grade Language Arts teacher at Brandon Middle School in Wisconsin. Top 10 Ways to Wake-up Students in Class Many people get a little squeamish, wiggly, and offer a scrunched expression when I respond to the question, "What grades do you teach?"
Students using Facebook in your class? Better try a bit harder
17 Tips to Improve Your Online Presence
"Myths and Mismatches", Oh My!
Screencasting Tips and Best Practices
Blogosphere | Mountain Beltway | Words matter
The Teacher's Guide To Using YouTube In The Classroom
Ten skills every student should learn