Utilities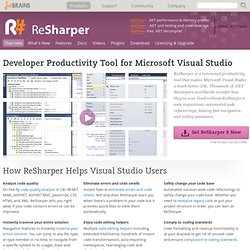 ReSharper:: The Most Intelligent Extension for Visual Studio - C# 4.0, VB10, LINQ, VB.NET, ASP.NET, ASP.NET MVC, XML, XAML, build scripts. Best-of-breed tools for code quality analysis, code cleanup, navigation, code generation, and unit testing, plus mul
ReSharper is a renowned productivity tool that makes Microsoft Visual Studio a much better IDE. Thousands of .NET developers worldwide wonder how they've ever lived without ReSharper's code inspections, automated code refactorings, blazing fast navigation, and coding assistance.
Jetbrains Resharper 5 Review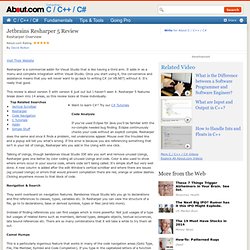 Resharper is a commercial addin for Visual Studio that is like having a third arm.
LINQPad