Social Technology Data/Research
New Data: Canadians embrace social technology
by Josh Bernoff Since we published our 2009 Social Technographics Profile update, Canadians have been hounding me.
Here's Hard Data for Headlines that Spread on Twitter | Copyblog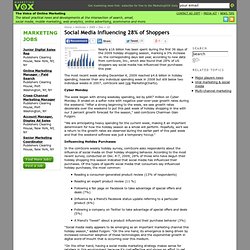 Nearly $16 billion has been spent during the first 36 days of the 2009 holiday shopping season, marking a 3% increase vs. the corresponding days last year, according to new data from comScore, Inc., which also found that 28% of US shoppers say social media has influenced their purchases this year.
Social Media Influencing 28% of Shoppers
Female Consumers Increase Social Networking
A majority of U.S. women use social networking sites, and half of them say social networking sites influence their shopping habits.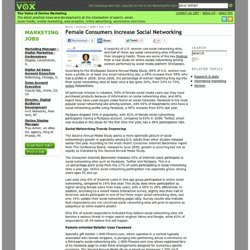 Newspapers Beat Out Web in Coupon Market, For Now - ClickZ
Douglas Quenqua | December 11, 2009 | 2 Comments inShare0 Despite the rapid decline of the newspaper industry, thrifty consumers still turn to Sunday circulars as their primary source of coupons, according to a new study from research firm Borrell Associates.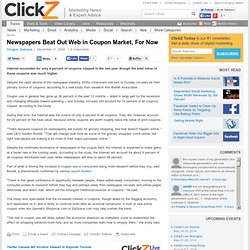 What you can learn from consumers' digital decade
by Josh Bernoff As the decade I call the twenty-oh's ends, think on what a transformational change we have just all witnessed. Our obsession with the latest product from Google or Apple often clouds our recognition of the long-term effects.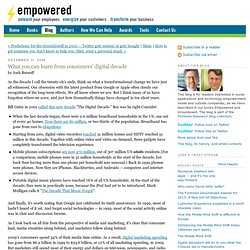 Facebook Keeps Its Cool Among College Students
Securing Brand Loyalty Through Relationship Marketing - eMarkete
NanaBlogs Attracts Web Savvy Seniors
The NanaBlogs, a new online community for grandmothers who want to participate in social networking with other grandmothers as well as blog, is a testament to the growing numbers of seniors, or "matures" on the web.
People who spend the most time online are in fact the most educated claims a recent report from Eurostat.
Report: The Most Active Online Are The Most Educated.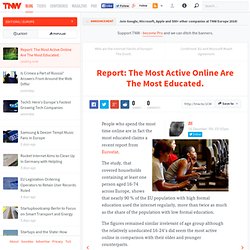 Social Media Users Want to Be Heard